Nerd, interrupted: Inside a smartphone addiction treatment center
Those who suffer from nomophobia—the fear of being without a mobile phone—need a special type of rehab therapy and wellness programs to bring them back to reality.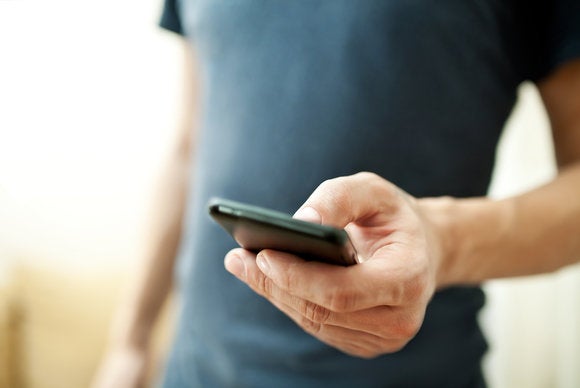 Ashley loved her fiancé, Dave, but he was committed to another—his phone. Sharing her story with an online support group for cell phone addicts, she explained that their problems started out innocently enough. (Names changed for privacy.)
At first he was constantly texting on his dumb phone. Then he moved on to a BlackBerry, and never ignored a single call, text, or email.
But soon enough, the BlackBerry failed to provide enough of an information rush. The quick high of each incoming message didn't last, and Ashley always found Dave jonesing for his next fix. He finally found that relief in his first Android phone, which let him mainline a steady stream of tweets and Facebook updates.
Ashley and Dave were soon sleeping in separate bedrooms. Dave's phone left his hands only when he needed to sleep, and sometimes not even then: Ashley remembers peeking into his bedroom to find her fiancé curled up, fast asleep, with his phone clutched in his fist. And just when Ashley thought it couldn't get any worse, it did.
"Then... the iPhone 5 came. And I no longer existed," she told her support group.
We often joke about being addicted to our phones, but it's a problem that actually affects thousands of people worldwide. How can these people get real help when the culture itself is so deeply influenced by the smartphone and the mobile Internet? People addicted to these central accoutrements of the digital age need a dedicated type of rehab therapy and wellness programs to bring them back to reality. Backing away from an obsession with always-on, always-connected gadgets can be as hard as backing away from cigarettes or heroin.
Charlene deGuzman's short film gives a sadly accurate portrayal of how our phones are a central part of our social interactions.
'No-mobile-phobia'
There is a name for the feeling of anxiety caused by separation from one's smartphone. Nomophobia—literally, "no-mobile" phobia—is the fear of losing or being without a cell phone. It's not an official, clinical diagnosis, and you can't find an entry for it in the most recent edition of the Diagnostic and Statistical Manual of Mental Disorders (DSM-5), but there is reason to believe that it is a growing problem.
A 2012 study by two-factor authentication developer SecurEnvoy found that 66 percent of participants suffered from nomophobia, up 13 percent since 2008. In a different study, mobile security company Lookout reported that 73 percent of participants said they felt panicked when they lost their phone. Nearly 60 percent said they don't go an hour without checking their phones.