Oculus VR says ZeniMax suit aims to cash in on Facebook acquisition
Oculus VR said that neither code nor technology from ZeniMax figures in its products.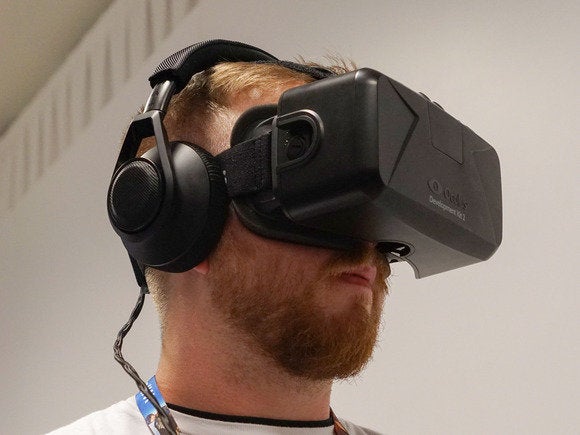 Oculus VR has accused game publisher ZeniMax Media of attempting to cash in on Facebook's pending acquisition of the wearable virtual reality technology company.
In a court filing challenging ZeniMax's ownership claims in its virtual reality technology, Oculus also cited mail from a former employee of ZeniMax, which said he was concerned that he would be confused as the developer of the Rift virtual reality headset from Oculus.
ZeniMax filed in May a lawsuit against Oculus in the U.S. District Court for the Northern District of Texas, Dallas division for exploiting commercially intellectual property that the games publisher allegedly shared under a non-disclosure agreement with Oculus, which enabled it to improve on its "crude prototype" of a virtual reality headset.
Oculus holds that not a single line of code or any of ZeniMax technology has gone into its products.
"Until the Facebook deal, and the perceived chance for a quick payout, ZeniMax never raised any claim of infringement against Oculus VR, undoubtedly because ZeniMax never has contributed any intellectual property or technology to Oculus VR," Oculus said in the court filing on Wednesday.
In March, Facebook said it had reached a deal to buy Oculus for about US$2 billion.
ZeniMax had never identified any stolen code or technology in any Oculus VR product, although it had received the full source code from Oculus for over a year and a half, Oculus said.
The key to the dispute is the nature of the alleged collaboration from April 2012 between Oculus founder Palmer Luckey, then a video game enthusiast working on a headset, and John Carmack who was technical director for ZeniMax's Texas-based subsidiary, id Software, until he joined Oculus in August 2013.
Carmack is said to have agreed on joining ZeniMax that it would be the author and owner of any copyrightable works that he prepared within the scope of his employment, ZeniMax said in its complaint to the court in May.
Oculus counters that before ZeniMax made any contact with Luckey, he had already demonstrated prototypes of the Rift headset publicly with various virtual reality-specific software and even Rift-specific applications. Luckey met much after the demonstrations with Carmack who was interested in using the Rift prototype, and several other head-mounted devices he had acquired, to conduct demonstrations of his videogame software at the E3 (Electronic Entertainment Expo) convention in 2012.
Before demonstrations of ZeniMax game "Doom 3: BFG Edition" at the E3 convention, Carmack is said to have been concerned that he would be confused as the creator of the Rift. "I am doing my best to not let anyone mistake the Rift as my work, but I'm sure someone is going to get it confused next week. I am sensitive to the fact that the press has a tendency to over-attribute things to me, because 'genius inventor' is such a convenient story hook," Carmack, a well-regarded games programmer, is said to have written in a mail to Luckey.