Six technologies poised to revolutionise PCs in 2015
Laptops and desktops will be interactive, get 3D depth-sensing cameras and be free of wires.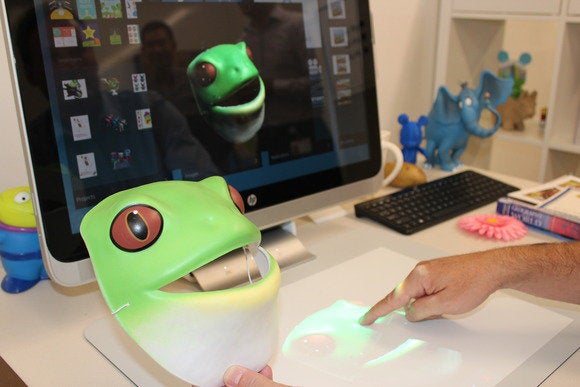 In an era of slick gadgets, PCs are the dinosaurs, ensnared in wire clutter, sporting tired 2D cameras and stricken with the occasional blue screen of death. Technology coming up in 2015, though, is set to make PCs more interactive, fun and perhaps nosier than you'd like them to be.
Apple's iPad changed the way people viewed computers and spurred PC innovation. Hardware makers drew ideas from mobile devices, gaming consoles and even 3D printers to rethink the PC, and the resulting new technologies will have a profound effect on how laptops and desktops are used next year and into the future.
Perhaps the most interesting idea is Intel's "wire-free" PC, in which wireless technology will replace display, charging and data transfer cables. Chip maker Intel next year will show an experimental laptop that has no ports, and relies completely on wireless technology to connect to monitors and external storage devices.
Interactive computers will have 3D cameras that behave more like eyes, with the ability to recognize objects and measure distances. Sensory input through sound, voice and touch will help PCs respond to and anticipate our needs.
And like every year, PCs will get thinner, faster, lighter and have longer battery life. Games and movies will look smashing with higher-resolution displays. The new technology, however, will come with a price.
Here are six disruptive technologies that could change the face of computing in the next year:
Wireless charging
Place a laptop on a table, and it'll automatically start charging. No wires needed, no need to carry a power brick. That's how Intel views wireless charging for laptops, which could become a reality next year. Intel wants to make wireless chargers as easy to find as a Wi-Fi signal, and wants to bring the technology to cafes, restaurants, airports and other public places so laptops can be recharged without power adapters. The first laptops with wireless charging could come out next year, and Intel has shown a few prototypes laptop being recharged on a table.
Intel is backing the Rezence magnetic resonance wireless charging technology, promoted by the Alliance for Wireless Power, or A4WP. The power flow will initially be limited, enough to wirelessly recharge ultraportables and hybrids. Plans call for increased power output to recharge mainstream laptops. But getting the technology to public places and entertainment spots could take some years. Some cafes and restaurants already provide wireless charging bases for tablets and smartphones, and are interested in adding laptops to the mix.
Beam the image, Scotty
It may also become possible to connect laptops wirelessly to displays, which could eliminate expensive HDMI or DisplayPort display cables. A wireless display will start working as soon as a laptop is within range. Intel envisions a laptop ultimately being able to connect to multiple wireless monitors, which could be useful in classrooms or meetings. One laptop will be able to stream to monitors on multiple desks. Intel is pushing the initial idea through a "smart dock" that connects a laptop to a wireless monitor.