The problem with Apple IDs
You use your Apple ID to buy music, movies, apps, and more from the iTunes Store. But Senior Contributor Kirk McElhearn says that Apple IDs are significantly flawed, and have been for a long while. Here's what he says Apple needs to fix.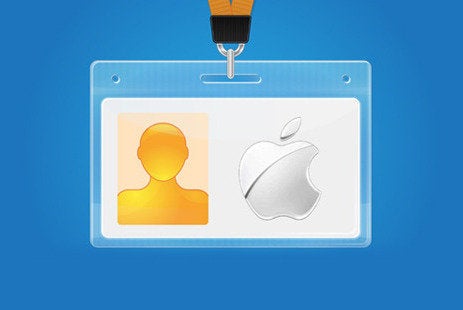 Our Apple IDs are crucial to many of the Apple services we rely on: All the content we buy via iTunes, all our data stored in iCloud, communications systems like iMessage and FaceTime, even ordering physical goods from Apple's online store. But despite that ubiquity, there are situations where dealing with an Apple ID is a headache.
In a recent Ask the iTunes Guy column, I discussed Apple ID frustrations, but for many of the questions about Apple IDs that I receive from users, the answer is disappointingly the same: "You can't do that." Here are just three Apple ID-related issues that would ease the lives of many a user of Apple products.
Merging Apple IDs
I get many emails from people who would like to merge Apple IDs, so that all their content is connected to just a single account. They may have ended up with more account because they created one Apple ID with an email address they no longer use, and a second one with a current email address—often an Apple address, such as a mac.com, me.com or icloud.com address. In another common situation, a recently married couple may want to share their content.
Currently, Apple doesn't let users merge two Apple IDs, which does unfortunately lead many users with no recourse but to deal with the time-consuming hassle of having to log in and out of different accounts to consume their media, or—more financially draining—re-purchase certain types of content. (Note that this doesn't affect iTunes music sold without DRM; that's painless to share across multiple Apple IDs.)
One potential hurdle to merging would be requiring the owners of each Apple ID prove their identity; in some cases, this may be difficult if, for example, one of the Apple IDs is connected to an email address that is no longer used. In that case, any verification email Apple sends to that address would disappear into the void.
Another option could be allowing users to link two or more Apple IDs. In a situation like that, the old Apple ID would still exist, but would act as a sort of alias for the new one. The content would still be linked to that Apple ID, but the "master" Apple ID would be able to authorize this content. This link could work for users with an old Apple ID they no longer use, but also for a couple wishing to share content.
Apple is, at least, aware of this issue. In October 2011, Tim Cook told a customer that Apple was working on merging Apple IDs, but Apple hasn't said anything publicly about it since. As our Apple ID becomes tied to even more and more services and the number of Apple products only increase, this issue is going to become more and more common. Apple would establish a lot of goodwill by creating a process to let users painlessly link or merge two accounts.