'The tablet is my device of choice': Why PC creator Mark Dean has largely abandoned his electronic child
Thanks, Dad? Mark Dean, who helped created the original IBM PC, predicted his creation's death three years ago. We check back to see how he feels about it now.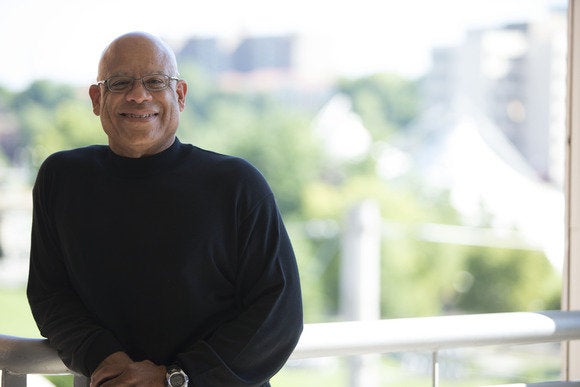 When your enemies sling arrows at you, you don't take it personally. But when one of your own is doing the shooting, it stings. A lot.
That's exactly what happened when Mark Dean compared to the PC to a CRT or vacuum tube, rocking the tech industry just two days before the PC's 30th birthday in 2011. Dean is credited for his work on the first gigahertz chip, the first color PC monitor, and the ISA bus. Dean was also part of the small team that created the very first IBM PC 5150--he holds three of IBM's original nine patents for it. So Dean's saying the PC was dead was like hearing Bill Gates or Steve Wozniak say their landmark products (Windows and the Apple, respectively) were dead.
Dean was still a CTO with IBM at the time of his statement. In 2013, he joined the faculty in the College of Engineering at the University of Tennessee. PCWorld caught up with Dean recently to see if he still believes what he said three years ago. (Editor's note: This interview has been condensed and edited.)
In your blog post three years ago, you didn't outright say the PC was dead, but you said it was going the way of vacuum tubes, typewriters and the CRT. Isn't that a little extreme?
The need for a PC (desktop or laptop) has been greatly diminished given the functionality provided by tablets and smartphones. While PC demand will continue to decline, they still have a few attributes that will continue to drive their need: entry of large amounts of text (e.g., keyboard) and review of large amounts of visual data (e.g., screen size).
Even if we could implement a 100 percent accurate voice recognition system, will workers tolerate the office noise levels voice input would create? Another approach might be to store documents as "spoken word" files. Managing and searching them is harder and you would still need a voice-to-text converter for reading documents.
The visualization and/or review of large data is more easily solved by enabling tablets and smartphones to wirelessly display content on large monitors. In fact, wirelessly attaching a large monitor and keyboard to a tablet or smartphone essentially gives you the functionality and capacities of a PC or laptop.
So, it sounds like you're saying local performance doesn't matter? Because it seems that a tablet will never have the local performance of a desktop PC. Isn't this all contingent on our connectivity to the Internet?
This is not exactly what I am saying. What people need is already mostly covered by the functional capacities and capabilities delivered by a tablet.If on occasion I "need" more capability I can pay for it as needed (or get it for free) through web-based services. These incremental capabilities include storage, applications, gaming, news feeds, media content and processing services. Moderate to high-speed internet connectivity is sufficient for most "needs" beyond what can be delivered through a "standalone" tablet or smartphone client.