Twitter's new music service: What we know so far
A flurry of activity suggests that Twitter has a new music service in the works, and it may show up as early as this weekend.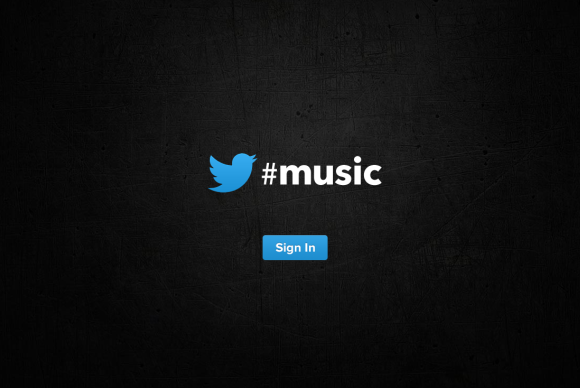 As if Grooveshark, Nokia Music+, Pandora, Rhapsody, Spotify, MOG, Slacker, and Xbox Music weren't enough, Twitter looks set to get into the music streaming game as soon as this weekend. Yep, you read that right--Twitter.
Early Friday, a new site went live at music.twitter.com, featuring the service's icon, the #music hashtag, and a sign-in button. If you try to sign up, you end up authorizing an app called "Trending Music Web," but that's as far as you'll get as the service is currently nonfunctional. The appearance of the Twitter Music site follows a Thursday tweet from American Idol's Ryan Seacrest, who said he was trying out Twitter's new music app.
Rumblings about a Twitter music service--appropriately dubbed "Twitter Music"--began after CNET published a report in March which claimed Twitter was prepping a music discovery service that would debut on iOS. As CNET explained it, Twitter Music would let you stream music, create playlists, and share your favorite songs via Twitter.
Music discovery will happen under four tabs within the mobile app, the report claimed. A Suggested tab displays songs and artists based on who you're following on Twitter. #NowPlaying lists songs that people you're following are grooving to. The app will also offer Popular and Emerging tabs for further music discovery. Music streaming will allegedly be handled by SoundCloud, and other third-party music services may also tie in to Twitter Music.
Even though CNET focused on Twitter Music as an iOS app, the appearance of the Twitter Music site early Friday suggests a Web app component may also debut with the new service.
The technology behind Twitter Music reportedly comes from the company's acquisition of We Are Hunted, a music discovery start-up originally based in Australia. Twitter and We Are Hunted on Thursday confirmed the acquisition after weeks of speculation. "There's no question that Twitter and music go well together," We Are Huntedsaid in a statement on the service's front page. "Artists turn to Twitter first to connect with fans, and people share and discover new songs and albums every day. We can't wait to share what we've been working on at Twitter."
It's not clear when Twitter Music will go live, but AllThingsD reports that it could happen as soon as Friday. However, the site has since revised its report to add that the launch could happen anytime this weekend, and not necessarily Friday, to align with the Coachella music festival.
The idea of Twitter launching a music service is somewhat surprising, but fits with the company's focus on incorporating media of all sorts into its social network.