Why iOS 8 will be a big deal to educators
Fraser Speirs is a leader in bringing the iPad into schools. Here's what he thinks iOS 8 will bring to the education market that iOS 7 didn't.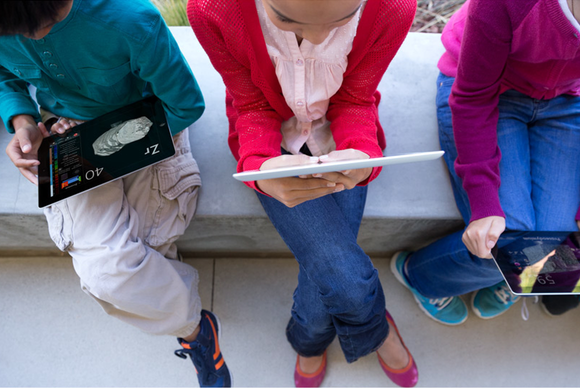 I've been using iPads in education for as long as there have been iPads available to use in education. I implemented the world's first whole-school, one-to-one iPad program, in which all students in my school use iPads full time.
The iPad has served us very well over the last four years but, recently I had grown concerned that iPad was always going to remain the little brother to the Mac. Before WWDC last year, I wrote a blog post in which I outlined the limitations of iOS that we'd discovered when using the platform full-time for serious productivity work.
Last year, I didn't get much that was on my iOS 7 wish-list. (We did get AirDrop and it has been transformational in how easy it is to move large data files around the classroom.) But at WWDC 2014, Apple delivered on a huge chunk of my wish-list, and I couldn't be happier.
Extensibility
The most important feature in iOS 8 for someone who wants to use the iPad as a primary computing device is called extensibility. In fact, I think you could summarize this year's WWDC for education as, "extensibility and...some other stuff." That's not to discount the importance of the many other announcements, but rather an observation about just how important extensibility is for the serious iOS user.
Until now, apps on iOS have had limited means of working together. For example, if I want to save a webpage in Evernote on my iPad (as I often do), the fact that Safari and Evernote cannot directly communicate is a serious impediment. A technique commonly used by "capture a webpage" apps such as Pocket is to check to see if the user has copied a URL to the clipboard when the app is launched; if it is, the app prompts the user to save it. This is awkward and frustrating, even if you understand why it's necessary.
Extensibility will end all of that. In iOS 8, apps can offer to present a small amount of their user interface inside another app. This means that Evernote or Pocket could provide an extension that hooks into Safari and directly clips the current page to their services, without the user ever leaving Safari.
It's not just for the Web, though. A huge source of my "read later" material comes from Twitter. In iOS 7, the ability to send links to Pocket has been something that the developers of apps like Tweetbot and Twitterrific have had to build into their apps. But what if I want to send all my Twitter links directly to Evernote instead? Under iOS 7, I need to lobby every developer of every app I use to build in support for Evernote. In iOS 8, the Evernote developers could make this happen themselves.