10 best sites and services to sell used tech
Get a new laptop as a gift and want to turn your old computer into some crisp Benjamins? These 10 online services and apps are all viable options, though each has its strengths, depending on what you hope to sell.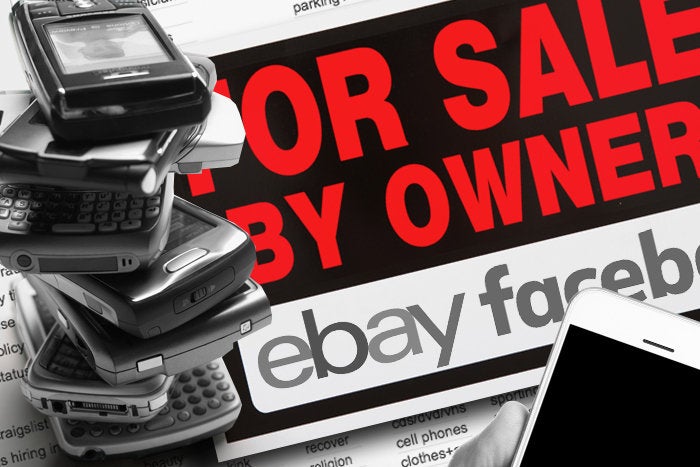 At the end of each year, many of us attempt to turn the technology we no longer need into cash. You could be cleaning out the drawers or closets to which you banished old gadgets. Perhaps you treated yourself to a Surface Studio or MacBook Pro and need some extra money to pay for that pricey new computer.
Whatever your reason, selling used tech is much easier today than in the past. You used to have to make multiple decisions just to create a new eBay listing. Now the process of listing an item for sale, or getting a quote, often takes only a few minutes, and many more options exist than ever before.
Here's a guide to 10 of the best websites and mobile apps we've found for selling used tech, listed in no particular order.
1. Facebook Marketplace
Launched in October 2016, Facebook Marketplace is an outgrowth of the buying and selling that happens in Facebook Groups. More than 450 million people use groups on Facebook for buying or selling every month, according to the social network.
The idea behind Marketplace is to enable commerce between individuals within the same local communities, while removing some of the uncertainty of sites such as Craigslist. After all, if you can see a seller or buyer profile on Facebook, you're more likely to be comfortable doing business with that person. Payments are made through Facebook or any other method sellers and buyers agree on.
The service isn't perfect, though. Marketplace is currently a part of the Facebook smartphone app. It's also only available in the United States, United Kingdom, Australia and New Zealand. You can't rate buyers or sellers, and it doesn't work with Pages, only personal accounts.
2. Amazon
Amazon (mostly) makes it easy to sell your stuff.
When you visit a product page for an item you want to sell, you may see the words "Have one to sell?" along with a "Sell on Amazon" button. You can hit that button, and with only a few more clicks, you can list your product.
I've sold lots of tech on Amazon, and overall, I recommend it for the ease of use and transparency in fees you pay. However, I have a few caveats. For starters, you may not find the product you want to sell in Amazon's database. My first-generation, 42mm silver stainless steel Apple Watch with black sport band, for instance, was not listed when I first tried to sell it.
As of early November, Amazon extended its auto-returns policy to third-party sellers. Returns requested within Amazon's designated return period are now automatically authorized. In theory that reduces the time sellers spend processing returns, but it also means they can't easily withhold refunds or charge restocking fees if a product is returned damaged. In such situations, sellers must appeal to Amazon.