6 Android New Year's Resolutions to start 2017 off right
It's time to form some good Android habits.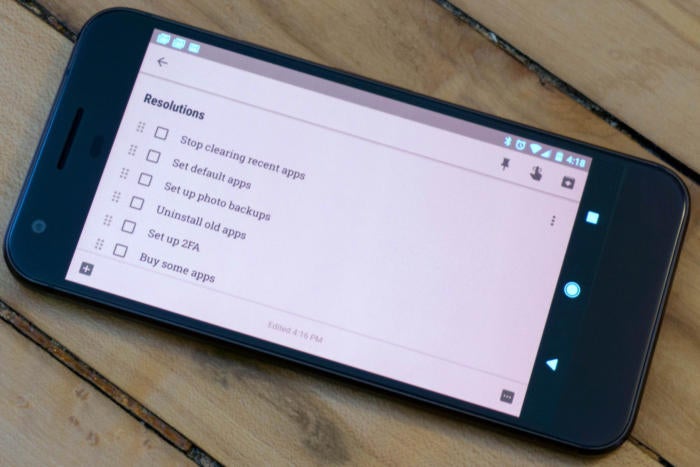 The beginning of a few year is often seen as an opportunity to right some wrongs and try to pick up positive habits. There's no reason New Year's resolutions have to be all serious life-changing stuff like losing weight or quitting smoking, though. This is a good time to step back and think about ways to make your Android experience better. Unlike your pledge to hit the gym every day in 2017, here are six Android resolutions you can actually keep.
Stop clearing recent apps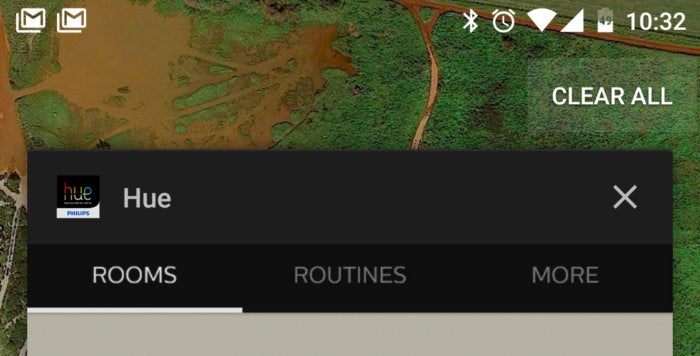 Just don't do it.
There are times when you need to swipe an app away from the overview screen on Android—maybe it's crashing or you want to start it fresh. Compulsively clearing all the apps in the list is completely unnecessary, though. Still, some of us just can't seem to stop doing it. Maybe we are were deeply traumatized by the dark ages of Android when task killers were necessary to have any semblance of good battery life.
Swiping an app away from the recent list only ends the foreground process. Anything that needs to be running in the background will continue working, so you're not really freeing up any memory. When Android needs RAM, it just clears out old processes anyway. The system is very good at managing this stuff now. All you're doing is wasting time when you clear your recent apps compulsively. You might even be harming battery life, as your phone needs to work harder to re-launch apps fresh than to just take it out of the background "suspend" state.
Most phones have a button to clear all recent apps; even Google added this to stock Android, but it's way, way at the top of the list. It's almost like whoever was told to add the button resented being forced to do it. Take the hint and stop clearing all your apps in 2017.
Set your default apps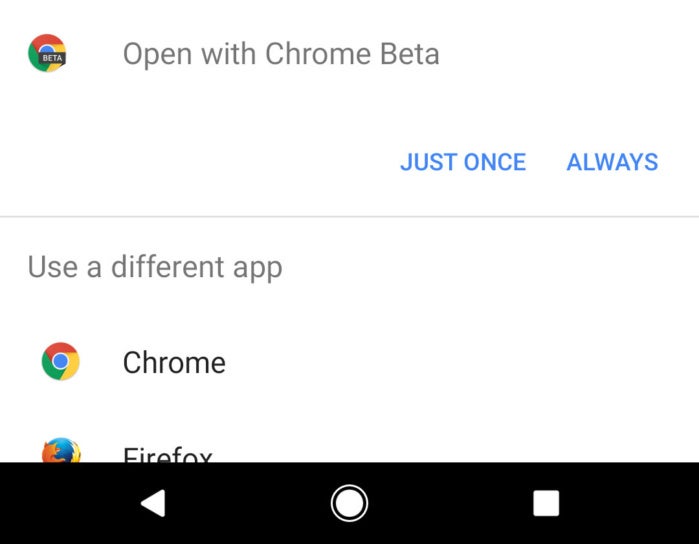 It's time to commit.
One of the great things about Android is that you can choose your own default apps for various actions. But… are you actually choosing them or are you tapping "Just once" every time you're prompted? I think many of us are suffering from fear of commitment when it comes to default apps.
When a default isn't set, most phones pop up the selection UI at the bottom of the screen. Your most recently chosen app for completing an action is at the top, and you can either tap "Just once" or "Always." Unless you commit to a default app, you have to do the extra tap every single time. Over the course of a year, that adds up to a lot of wasted time.