Apple takes the slow road to wireless charging
Though Apple has finally included wireless charging in its latest iPhones, the Qi standard it chose is slower than the variation used in rival Android smartphones.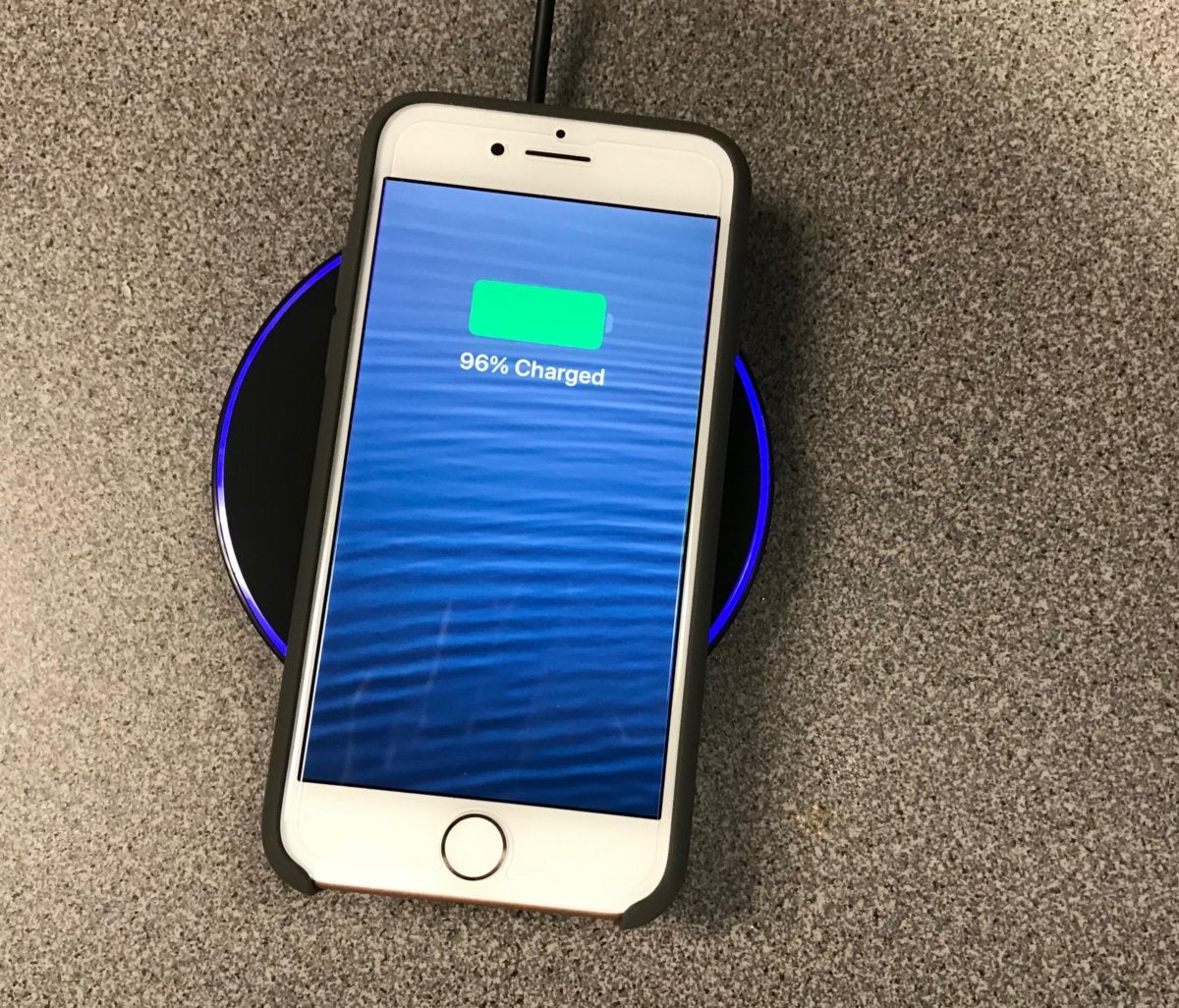 Credit: IDG
Wireless charging has been around for more than a quarter of a century, but only over the past decade did smartphone manufacturers begin offering it natively in their handsets.
In 2012, Nokia was the first to adopt the Qi-based wireless charging in its Lumia 920 phone.
The Qi specification, the industry's most popular, allows for power transfer ranging from 5 watts to 15 watts in the latest v1.2 release. Apple chose 7.5W of power transfer for the new iPhone 8 and the upcoming iPhone X.
"Apple's been behind on this. Because they want to keep the device nice and thin, they didn't want to go with the crowd," said William Stofega, IDC's program director for mobile phones.
Why Apple chose a slower version of wireless charging than the latest Android smartphones, which offer 10W of charging power, is unclear. But the cost of components could be one factor.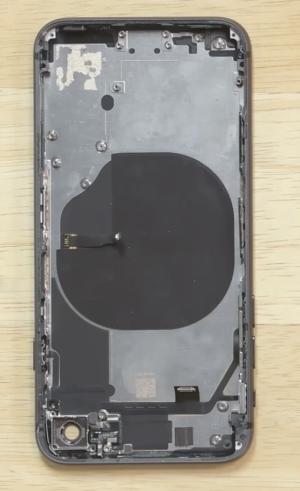 The black coil at the center of the iPhone's glass case is the wireless power receiver. Credit: iFixit
The cost of wireless charging components rises in tandem with the power level, according to Menno Treffers, chairman of the Wireless Power Consortium, which oversees the Qi wireless charging standard. Safety measures also become more expensive with increasing power levels.
"That is inherent to power electronics," Treffers said. "There are tradeoffs and we leave it to our members to make their own tradeoffs and optimize for their intended customers. There are many factors that manufacturers take into account, such as what needs they are fulfilling for their customers, but yes cost is one of them."
The speed of wireless charging depends on what a particular brand of smartphone has been configured to receive. If the wireless charger can deliver 15W and the phone can take only 5W, the 15W charger will not be faster than a 5W charger. If the phone can take more than 5W, it will charge faster on a 15W charger. In other words, even if you purchase a Qi-based wireless charger that can charge at 15W, an iPhone 8 or X will only accept half that power.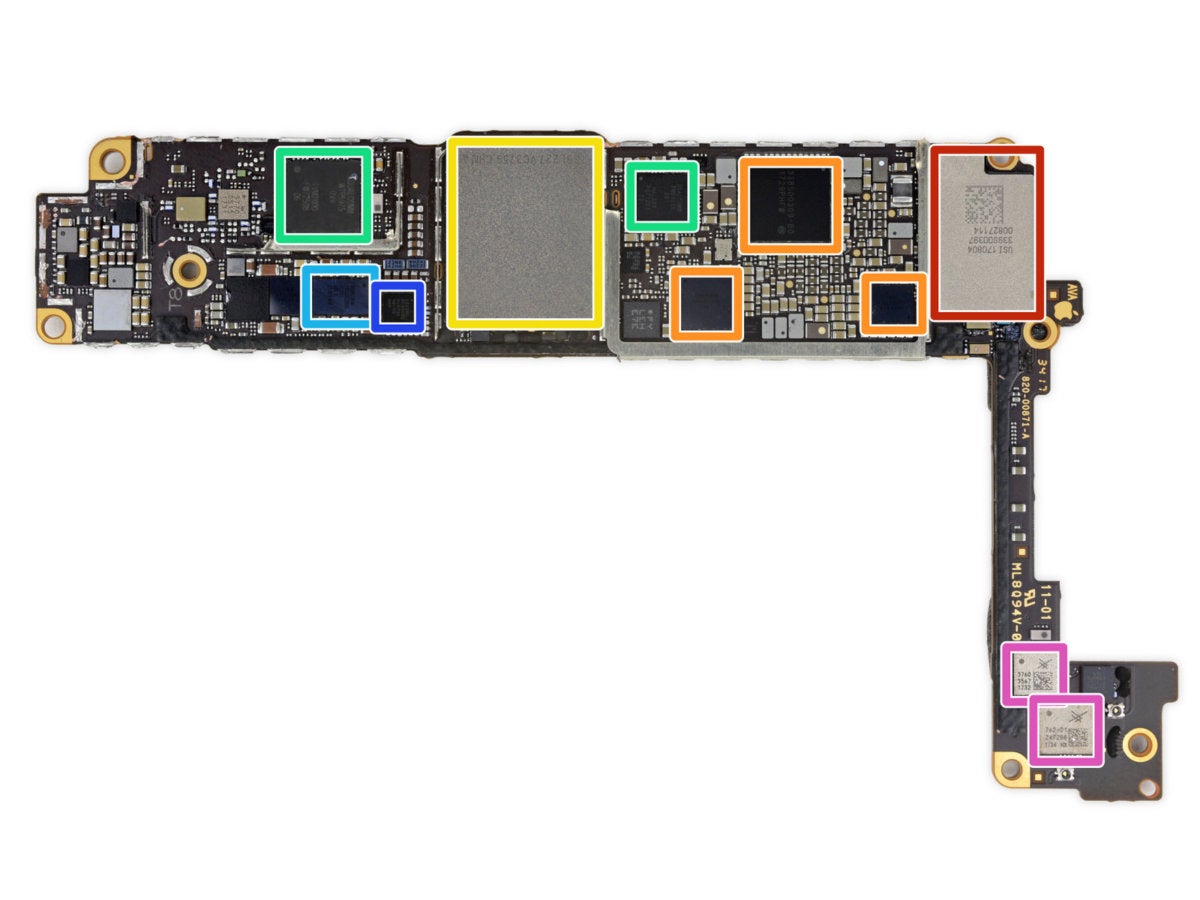 The light-blue square to the left on the board is Broadcom's 59355 wireless charging integrated circuit, which controls the power transfer. Credit: iFixit
The new iPhone 8 and 8S phones use the older 1.1 Qi wireless charging standard developed under the Wireless Power Consortium (WPC); it supports 7.5W (5V/1.5A) wireless charging.
Apple has designed its own charging pad, called AirPower, that will be available next year. That charging pad will have a large, oblong area allowing up to three devices, including Apple Watch Series 3 and AirPods in their charging case, to power up at the same time.