Best indoor digital TV antennas: Our top picks for cord cutters
Ready to cut the cord? You'll need a quality antenna to pick up digital broadcasts. Here are our recommendations.
When looking for an antenna of your own, be sure to check how far away local broadcast antennas are from you. There are several sites available for such a task, but we used Antenna Web during this review.
The further away from the towers you live, the more powerful of an antenna you'll want. Amplified antennas typically offer extended range of 50 to 60 miles, while non-amplified antennas have a range of 20 to 30 miles.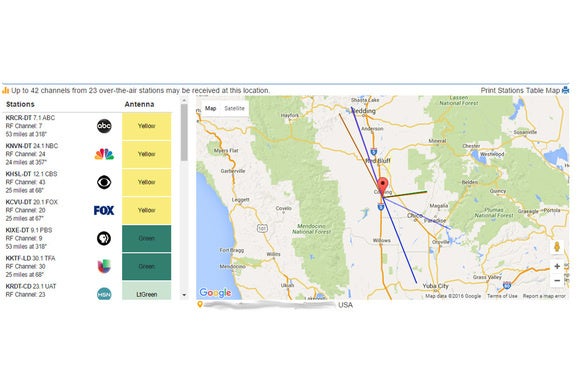 Type your address into AntennaWeb.org and the site will show you where the closest broadcast TV antennas are located in relation to your home. If you want to dig deeper, try TVFool.com.
How we tested
Each antenna was installed and setup on the same TV. After connecting all necessary wires, a channel auto add scan was ran twice, noting the results. If there were any discrepancies, further scans were ran in an attempt to troubleshoot any issues. Additional scans are noted in the respective reviews.
After the scan was complete, I flipped through channels, watching TV and noting any issues with image or audio quality.
All of our indoor digital TV antenna reviews
Here's a list of all the indoor digital TV antennas we've reviewed. We'll update this on a regular basis, so be sure to check back for our ongoing coverage.