Former Apple ad man Ken Segall on Steve Jobs, simplicity, and why an Apple car wouldn't be so crazy
Ken Segall wrote the book on how Apple simplified its business to become the most successful company in the world. Now he has a follow-up: Think Simple.
In the book, you talk about how Steve Jobs would never dilute Apple's premium brand with low-priced products. How do the iPhone 5c and now the iPhone SE jibe with that philosophy?
When the 5c came out, there was all this expectation that Apple would create this cheap iPhone. At the time, I said it might be more affordable but it will never be cheap. They presented that model in the most positive way they could—it was a very different kind of plastic, high quality, great design, etc. It was consistent with the Apple brand.
What they did this time around is what they should've done the first time. The SE is the same exact quality as a real iPhone—the heft, the quality. It really feels and works like a real iPhone, it just happens to be smaller and cheaper. It's not a cheap iPhone, it's a more affordable iPhone. It gives people a cheaper way to get into it. I don't think Apple will ever make the $100 iPhone for parts of the world where they're buying phones for that price now. They'll never compete on that level.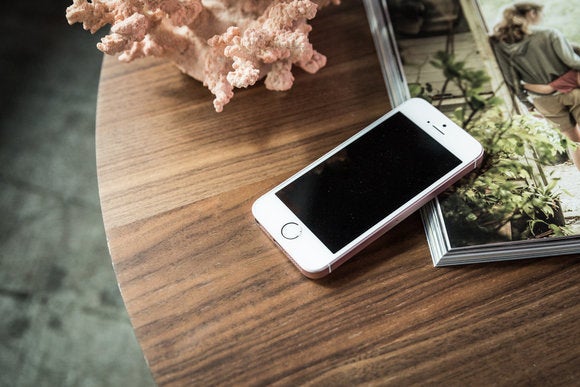 The iPhone SE is what the iPhone 5c should have been, Segall says. Credit: Adam Patrick Murray
The book details a time when Steve Jobs interviewed Stephen Sonnenfeld, who was then overseeing advertising for JPMorgan Chase, for an internal marketing VP position. The story made me cringe.
Jobs inquired about Sonnenfeld's current job, running the JPMorgan Chase advertising account for a hot upstart agency. Sonnenfeld was proud of the work, but Jobs made it clear that he didn't hold banks, as institutions, in very high regard. When Sonnenfeld explained how the bank was helping communities, Jobs said, "Anyone can throw money at things. What are they doing that's really good for the world?" That opening volley put Sonnenfeld in defense mode. Then, as he recalls, Jobs zeroed in on the 10 years he'd spent working the IBM and Intel accounts. "For Steve, seeing those experiences on my résumé was like a shark circling his bloody prey. He said, 'You haven't really been associated with any great work during your career.'"
Sonnenfeld told you he learned from the experience. Did you ever experience a similar situation working with Jobs?
The thing with Steve is he loved to have passionate debate about most anything. He respected people who had an opinion and were passionate about defending it, but in the midst of that debate, he could make you feel like a fool.
There were two times in my entire relationship with Steve over 12 years that I got raked over the coals. I remember both of them distinctly. It's kind of like remembering where you were when some famous person died.
Previous Page 1 2 3 4 Next Page