Gamestop: Xbox One will be priced less than the Xbox 360
The game retailer says it expects that the Sony PS4 and the Xbox One will be priced less than their predecessors - and that there will be fewer buyers, too.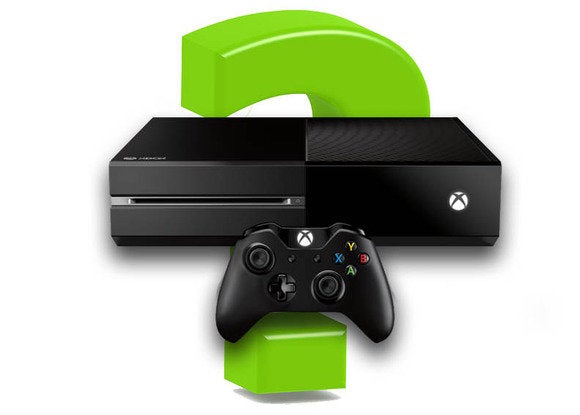 Hard as it may be to believe, Gamestop executives believe that both the Microsoft Xbox One as well as the Sony PlayStation 4 will be priced less than their predecessors—and fewer people will buy them, too.
Gamestop executives told analysts that their "market model," based on their own estimates as well as what they've been told by Microsoft and Sony, call for the next-generation systems to have a "lower opening price point than they did last cycle," Robert Lloyd, the chief financial officer of Gamestop, told analysts on Thursday. The same model assumes that the adoption rate for both consoles will be between 80 to 85 percent of the past cycle, he said, and that the attach rate for software will be about 80 percent.
That means, Lloyd said, that the retailer expects 2013 sales will decline versus 2012, then pick up in 2013 as the new consoles launches gain traction, Lloyd said. In 2014, they will return to "very healthy growth," he said.
Microsoft announced the Xbox One two days ago, and gamers and potential customers haven't stopped talking about it since. Although Microsoft has said that it will talk more about games at the E3 games conference, Microsoft's TV-centric focus turned off some. And up until today, game-rental companies like Gamestop weren't saying much about whether consumers would be able to rent Xbox One games, let alone buy and sell used copies. At least Microsoft showed off the Xbox One; so far, Sony has only released a fuzzy video of the console, after excluding it entirely from its own reveal conference.
Gamestop executives said they could not announce the specifics of the pricing for either console. But the original Xbox 360 launched at $399; the Sony PlayStation 3 20 GB and 60 GB launched at $499 and $599, respectively.
Unfortunately, that still leaves a lot of wiggle room. Microsoft originally priced the Kinect at $149.99. But so far, Microsoft has implied that the Xbox One and the new Kinect camera are inseparable, suggesting that the Xbox One could be priced at less than $549, if the price of the Xbox 360 and the Kinect are both factored in.
Game rentals are alive and well
Fortunately, concerns over whether users will be able to rent games from stores like Gamestop appear to be unfounded.
"I think what is important to note is that all 3 of the platforms that have launched, all 3 of the consoles that launched have now come back and they say, 'I realize the value of the buy-sell-trade model,' and they have built that into their new consoles moving forward," Tony Bartel, Gamestop's president, said. "So we anticipate that we are going to be able to leverage that like we leverage it on the consoles today to make not only those consoles, but the new games, the new deals, see all these other ancillary products that we sell, more affordable by running the buy-sell-trade model in the future."