Google has changed its Shopping ads after an EU antitrust ruling
Google is now letting comparison shopping services pay to place ads at the top of search results, its way of dealing with an antitrust fine for demoting them in organic search results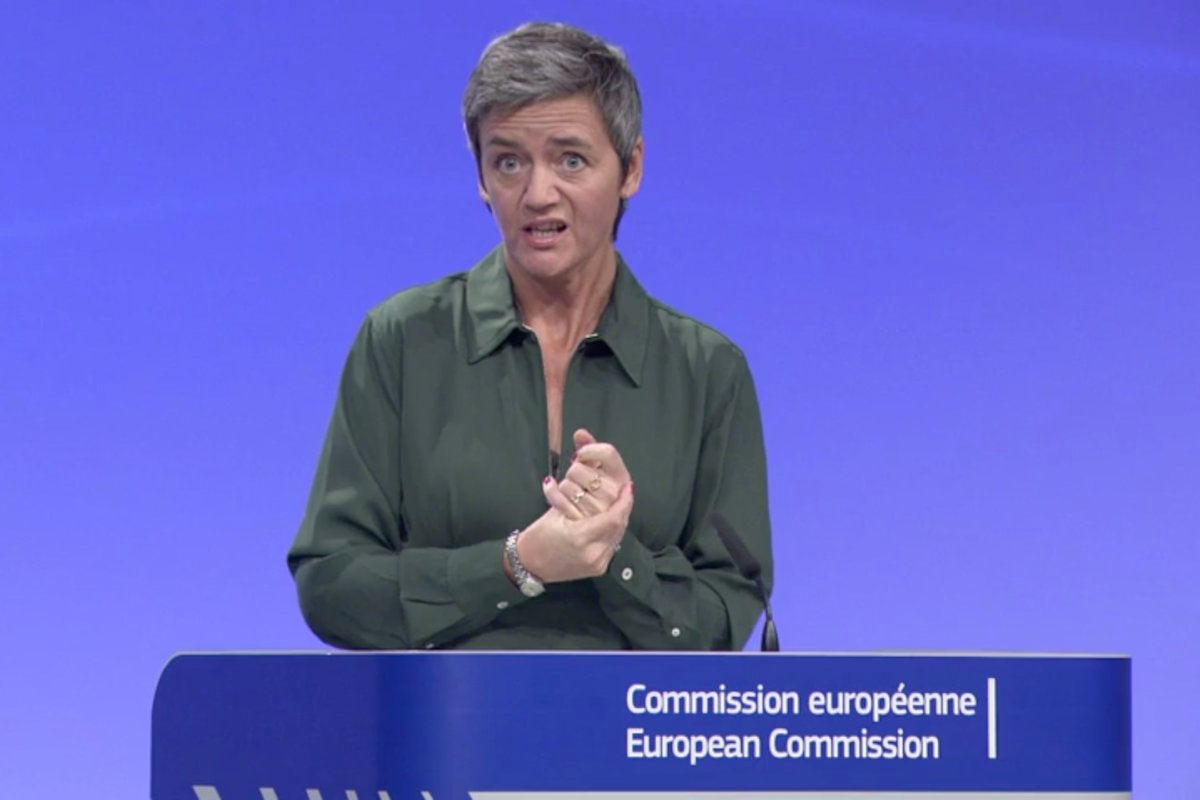 Competition Commissioner Margrethe Vestager. Credit: European Commission
What could be the world's most expensive store redesign opens for business today: Google's comparison shopping service. It offers online businesses new opportunities -- and new costs too.
When the European Commission fined Google €2.42 billion (US$2.85 billion) back in June for giving an illegal advantage to its comparison shopping service, it gave the company 90 days to mend its ways -- or face further penalty payments of up to 5 percent of parent company Alphabet's average daily worldwide turnover.
That time is now up, and Google is introducing changes to the ways it displays comparison shopping offers in its search results in a bid to settle the antitrust case once and for all.
"We're giving comparison shopping services the same opportunity to show shopping ads from merchants on Google's Search results pages as we give to Google Shopping. Google Shopping will compete on equal terms and will operate as if it were a separate business, participating in the auction in the same way as everyone else," a Google spokesman said Thursday.
The ads from comparison shopping services will appear in the same place above results for product searches as did ads directly from merchants. The main difference users will notice is that the foot of the ad will now identify the comparison shopping service via which the ad arrived, in addition to the merchant concerned.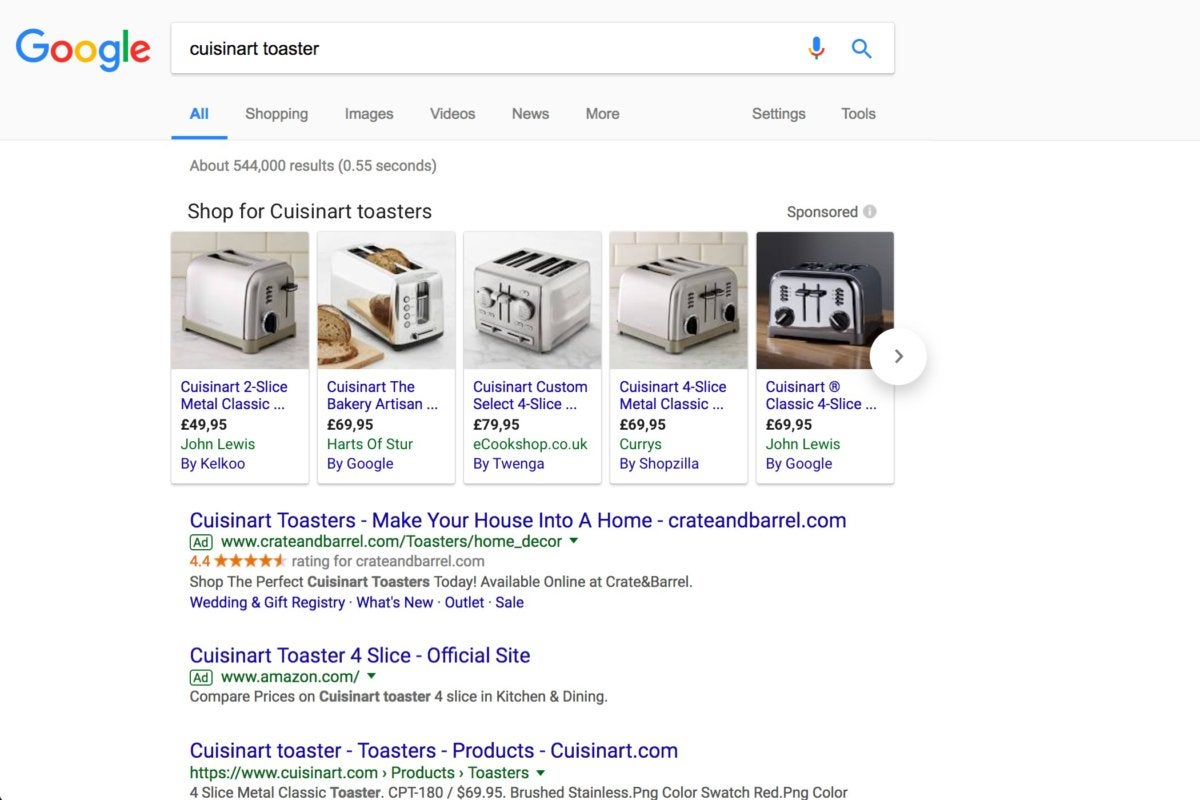 Google intends to display the new Shopping ads something like this, identifying the merchant and the comparison shopping site at the foot of each of the five Shopping ad slots that appear above the usual search ads and organic search results. Credit: Google
The changes concern Google Shopping ads in Austria, Belgium, the Czech Republic, Denmark, France, Germany, Italy, Ireland, Netherlands, Norway, Poland, Portugal, Spain, Sweden, Switzerland and the U.K. The Commission's ruling also covers Google's activities in the 16 other countries of the European Economic Area, but Google does not yet offer Shopping ads there.
Critics of the change say that Google is profiting from the Commission's ruling, charging comparison shopping sites for ad slots when the sites used to appear for free in organic search results -- albeit way down the list, the situation that led to the antitrust case in the first place.
Ahead of Google's launch of the changes, Shivaun Raff of comparison shopping site Foundem.co.uk said the company should simply let its core crawling, indexing, and ranking algorithms surface comparison shopping results just as it does other web pages, without imposing the penalties on comparison shopping sites that got it into trouble with the Commission.