Mad Max (PC) review: Where worn-down rubber meets road
It's better to burn out than it is to rust.
He doesn't die. Spoiler alert.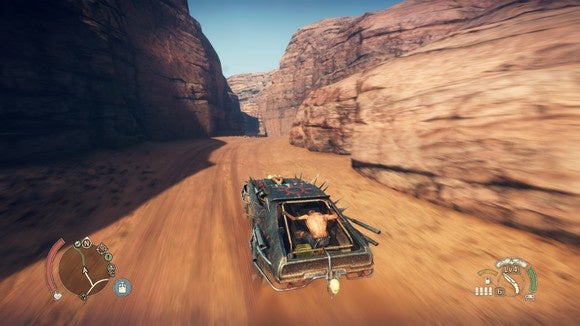 Instead, manic mechanic Chumbucket ordains Max driver of a most-perfect work of art, the Magnum Opus—a wreck of a car, all rusted bones and a tiny V6 engine. Over the course of the game you'll upgrade Baby's First Car into a V8-equipped beast with spikes on every surface and a top speed that outstrips every other car in the Great White. But you do it with pretty much no guidance from the game whatsoever. The main story thread won't pick up again until you're 90 percent done.
That sort of freedom is admirable, in a way. I've long complained about open-world games forcing a false sense of stakes on the player—saying "The world is literally ending right now and we need to save it," and then letting you head off and play poker for six hours before ever addressing the meteor on a crash-course with Earth.
To its credit, Mad Max gets out of the player's way. The game consists of three-and-a-half primary regions (the last being 1/5 the size of the others) and after the short story-heavy intro, you're pretty much left to explore the map at your own pace—clearing out enemy camps on foot, tearing down Scarecrows and sniper towers in your car, attacking convoys and occasionally sweeping for minefields.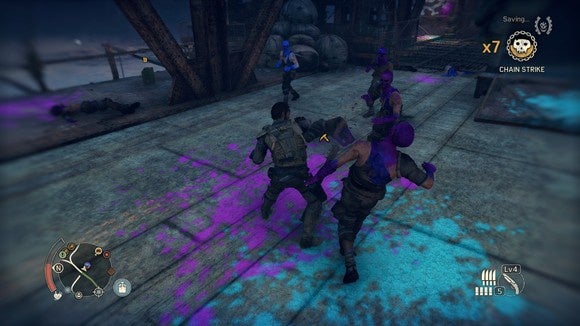 I wouldn't necessarily say these side missions are any worse than what you find in Assassin's Creed or Far Cry or whatever. I would, however, say they make up a distressing amount of Mad Max.
There are two issues, as I see it. One, most Ubisoft-template games seemingly aim for a 40:60 or 30:70 ratio of Story to Filler Content. I played thirty hours of Mad Max and I reckon approximately 24 hours of that was mindless busywork—or approximately a 20:80 ratio.
But, and this is number two, part of the problem is the game is abysmal at signaling when you're ready to move on. It reminds me of when Dragon Age: Inquisition released last year and there were dozens of articles imploring players to "Please, for the love of all that is holy, leave The Hinterlands." The Hinterlands is the first zone in the game, and it's both light on story and extremely boring. But with little-to-no reason for players to leave, some ended up stuck there for upwards of twelve hours clearing out Content-with-a-Capital-C that mattered very little in the grand scheme of things.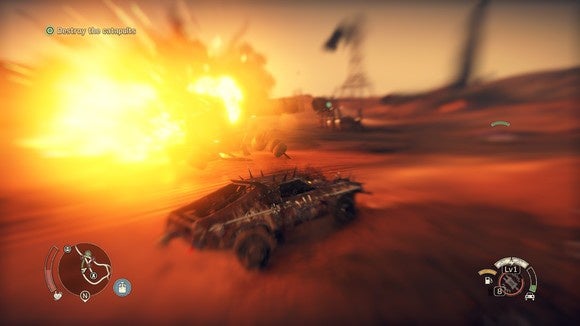 Except in Mad Max, Content does matter—the game encourages getting bogged down by tying the best upgrades for the Magnum Opus to lowering the threat level in various zones, a.k.a. tearing down those Scarecrows, capturing convoys, et cetera.