Steam Machines unleashed: Impressions from one week in a Steam-powered living room
When I abandoned the living room, I did so willingly.
Let's start with Steam Machines. They're all computers. Computers geared solely toward gaming, but still—these are boxes that run video games. Like other PCs, they come in all different shapes, all different colors. Some are cheap, some are expensive. Some are powerful, some not so much.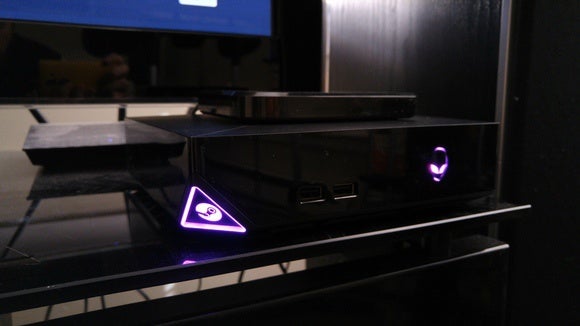 Alienware's is on the less-pricey side.
The important thing is they provide a console-esque experience with better-than-console hardware. You plug them into your TV, you install games, you play.
The downside is, of course, you're buying a second computer. Whether it's $450 or $1,450 or (heaven forbid) $5,000, you're paying a premium price to stick a highly specialized computer into your living room. One that runs SteamOS, Valve's new Linux-based operating system—meaning even the most massive Steam library will be reduced to a fraction of its size on a Steam Machine, despite the influx of recent releases for Steam for Linux. You'll need to stream any Windows-only games from your main gaming PC.
Steam Link is essentially that, but all the time. It's a streaming-only box, meaning you're "playing" the game on your main PC, but the image is being routed over your in-home network and displayed on your TV.
I expect most people will go with this option, for a few reasons. But mainly, if we're being honest, because it's cheap. A mere $50 gets you access to Steam in your living room, or $100 if you want Steam Link and a Steam Controller.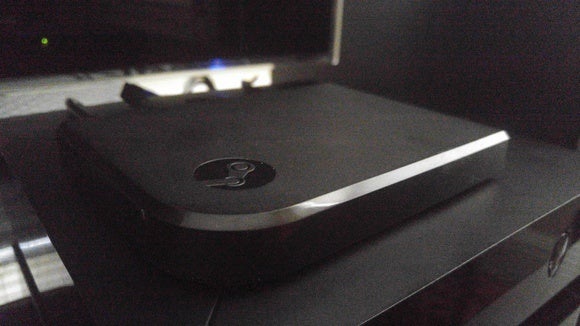 This little Steam Link will stream all your PC games to your living room, provided you've got the necessary infrastructure. Credit: Hayden Dingman
Plus the power of Steam Link is limited only by the power of your main gaming PC. If your primary rig is running an older Radeon 7850? You'll see 7850-like performance. If it's running a ferocious GeForce GTX 980 Ti? The same $50 box will put out 980 Ti performance. When you upgrade, you only need to buy parts for one machine and you're done. No need to decide whether to pour money into your living room or your primary machine.
But—and this is a big but—Steam Link is entirely dependent upon your in-home network, as I mentioned earlier. Valve recommends that both your computer and Steam Link be on wired connections, and even then you're likely still going to notice occasional input latency or image compression. Want to (or need to) go wireless? Good luck, and don't forget to invest in a speedy 802.11ac router.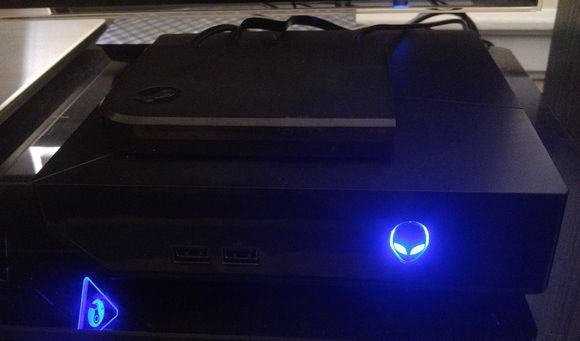 The Alienware Steam Machine, with Steam Link atop. Credit: Hayden Dingman
Previous Page 1 2 3 4 Next Page