Give the gift of security, so people will give you the gift of not asking for help and advice.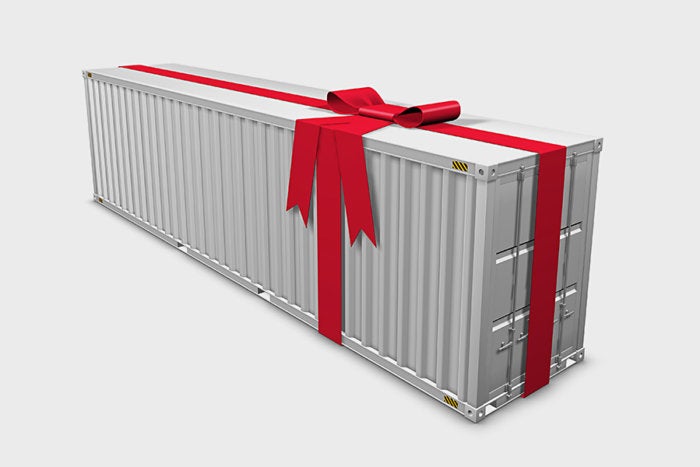 Even more than most IT professionals, security professionals are asked for advice on a regular basis. We are supposed to know not just about computers in general, but how people can protect themselves both online and in the real world. Whether it is getting a printer working, or if it is safe to shop online, we are expected to have the answers.
At the same time, shopping for gifts can be problematic. You're never sure what people have. Some people provide gift lists, which are great. But in the absence of a specific request, you might as well give people something useful that might make things easier for you. This guide can be useful even if you are not a security professional. Also remember that security is not just about stopping hackers, but about providing confidentiality, integrity, and availability in all forms.
UPS and surge protectors
While laptop computers and other mobile devices with batteries have their own uninterruptible power supplies (UPS), there are other critical devices in a home that could use a UPS. For example, home routers would be useless during a power outage. A UPS might allow a home network to work, so that those mobile devices can still access the internet. This assumes that the ISP signal is not disrupted, but having a source of potential power is always welcome even if it is to just recharge the mobile devices. An added benefit of a UPS is that it also serves as surge protectors. If you are looking for a cheaper present, you can get a simple surge protector, which will not provide backup power, but will stop damage incurred from possible power spikes.
Backup drives
There will eventually be some incident where data is lost. Whether it is a virus, hard drive crash, lost laptop or USB drive, etc., data will be lost. For this reason, buying someone an external hard drive will provide your friends with a backup media. Frequently, the hard drives might come with software that automatically performs the backup when the hard drive is plugged in. Alternatively, you can provide your friends a subscription to a data backup service, like Carbonite or iDrive, but that requires more access than you will likely have.
Cable lock
Security professionals love to post pictures of computers left unattended at events. I don't usually criticize people who do this, as it is impractical to have to pack up all of your things to run to the restroom. That being said, the risk can be significantly reduced by the use of a cheap cable lock that you can hook around a table leg and lock into a standard slot that is common to all laptops.