The top 10 tech stories of 2016: Post-PC, post-reality
It's been a wild and weird year for tech: Here's a look at the stories that rocked the world of IT and beyond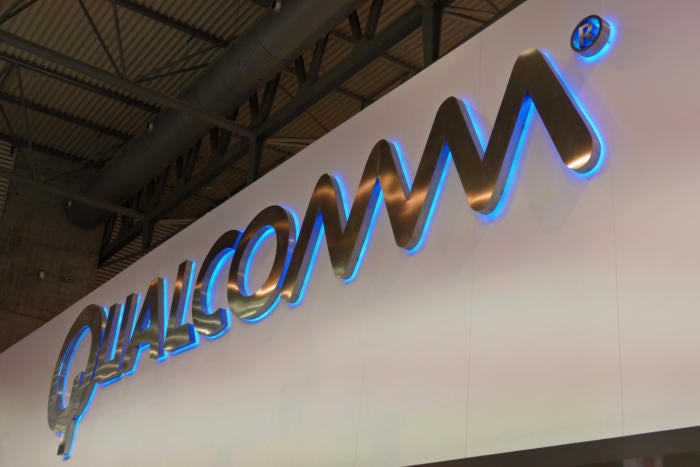 Stephen Lawson
A booth sign at Mobile World Congress 2016 shows the logo of mobile technology vendor Qualcomm in a file image captured on Feb. 25, 2016.
Mergers and acquisitions are a great window on how tech evolves, and this year's $38 billion deal for Qualcomm to buy NXP Semiconductors, announced in October, was a signpost pointing to how the chip industry is consolidating around IoT. Qualcomm wants to expand beyond a stagnating mobile phone industry, getting into NXP's market for chips for cars and IoT devices. SoftBank's July announcement that it would spend $32 billion to acquire ARM revealed its interest in cashing in on growing demand for processors and other technologies for the IoT and mobile markets.
Intel axes 12,000 as it breaks away from PCs
Intel
Intel's Shooting Star drone
In another confirmation that we're living in a post-PC world, Intel announced in April that it would lay off 12,000 people, a whopping 11 percent of its worldwide workforce. The slowdown in PC shipments has hurt Intel, and the company needs to evolve to better serve the cloud and IoT. Data-center equipment will be Intel's growth area growing forward, along with the rapidly increasing number of sensors and connected devices.
HoloLens goes on sale: The VR future is here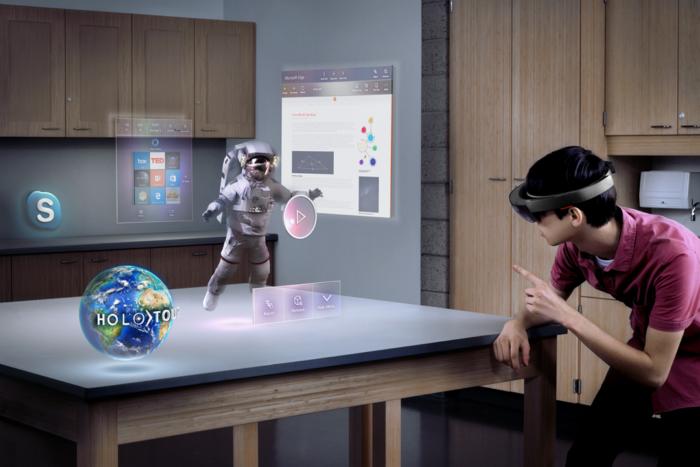 Microsoft
A Microsoft rendering shows simulated HoloLens apps.
The release of Microsoft's HoloLens Development Edition at the end of March, and the later release of the hardware to nondevelopers worldwide, marked a major milestone for the burgeoning markets for both virtual and augmented reality. Other bellwether VR events included the releases of the Oculus Rift and HTC Vive VR headsets. But it seems Microsoft is leading the charge to bring VR and AR to the masses, promising a Windows Holographic software update to Windows 10 next year, a move that could make it easier to blend physical and digital reality on any PC.
The DNC hack: Cyberespionage shapes an election
Joffi/Pixabay
The revelation in June that hacking groups with likely Russian ties had hacked into the U.S. Democratic National Committee's computer network sent shockwaves through the global security community. Emails made public by WikiLeaks caused embarrassment among Democrats, led to the resignation of several DNC officials and allowed Hllary Clinton's opponents to portray her and the party's infighting in an unflattering light. The assessment of intelligence officials that Russian hackers intervened to sabotage Clinton's campaign, taking cyberespionage to a new level, has created a rift between Trump and the intelligence agencies, a blow to smooth U.S. intelligence operations.