Think older workers struggle with technology? Think again
Don't let the millennial buzz fool you. Older workers handle and adapt to new systems better than younger people.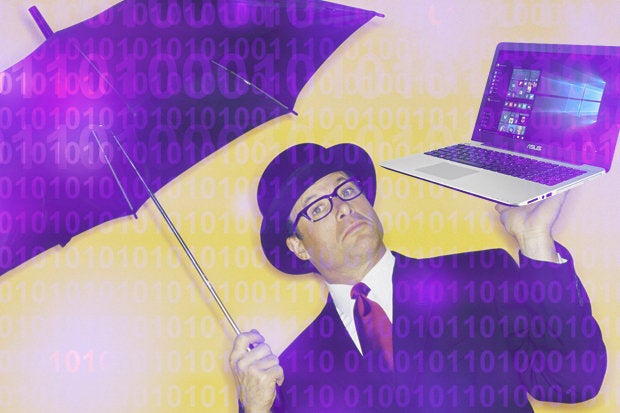 Conventional thinking assumes that older workers have trouble adapting to new technologies.
That notion is nothing more than a stereotype, but it's a harmful one that could make life difficult for IT professionals over the age of 50 who are searching for new jobs. And now the results of a new survey suggest that the stereotype might not be accurate after all.
Cloud storage provider Dropbox and Ipsos Mori, a London-based market research firm, surveyed more than 4,000 information workers in the U.S. and Europe about their use of technology in the workplace and found that people 55 and up use 4.9 forms of technology per week, on average — a smidge above the overall average of 4.7 per week. More importantly, the survey also revealed that older workers are less likely than their younger colleagues to find using technology in the workplace stressful. Just one-quarter of the respondents who are 55 or older said that they find tech in the workplace stressful. Meanwhile, 36 percent of the respondents who are 18 to 34 years old — the ones who supposedly grew up with technology — said they find tech in the workplace stressful.
In another finding that contradicts a stereotype involving older people and technology, the survey also found that older workers experience less trouble working with multiple devices than their younger colleagues do. Only 13 percent of respondents in the 55-plus group reported such issues, compared to 37 percent in the 18-to-34-year-old category.
So what's going on? Rob Baesman, head of product for Dropbox Pro for business and enterprise, says he was surprised by the results and he suggests that the findings may reflect the respondents' levels of frustration with workplace systems rather than their levels of comfort with new technologies.
"My hypothesis, which could be right or wrong, is when you look at a younger generation in the workforce, a lot of the folks in that category are used to using tech in their personal lives that's pretty darn good. And that raises the expectations of what tech can be in their professional lives," he says.
"That said, when you look at the technologies broadly still in use in the workplace, they often don't achieve that level of cleanliness and personability [of the technology] in our personal lives. So younger people will feel frustration at tools that are not up to snuff," Baesman says. In contrast, older people who have been working longer "have seen a lot worse," he adds, "so there may be more tolerance for tech that may not always be as good as it might be."
Frustrated? Use your own.