What is FinTech (and how has it evolved)?
Financial Technology has been around virtually as long as the financial services industry itself.
After the 2007-2009 financial crisis, regulators turned up the heat on the larger players in the financial services industry, enabling smaller and more agile firms and upstarts to gain traction. For example, the Dodd-Frank Wall Street Reform and Consumer Protection Act of 2010 created a number of new oversight agencies and represented the largest set of regulatory oversight changes in the financial services industry since the Great Depression.
In addition, companies that provided integration technology, services, data and analytics for banks saw a significant increase in the use of their hosted services, according to Jason Deleeuw, a vice president at Piper Jaffray covering financial and business services companies.
After spending billions of dollars and thousands of hours to comply with that new regulatory landscape, the financial services marketplace turned its collective attention to rolling out new products and services. In some cases, banks became the technology developers. But in most cases, the financial services sector found it far simpler to outsource the technology for electronic payments or onboarding of customers rather than build it in-house, Deleeuw said.
For example, online mortgage servicing platforms saw a surge in adoption by banks for processing client accounts.
"They [the banks] are dealing with more regulatory issues around servicing mortgages, so it's becoming more costly to do this with an internal system," Deleeuw said. "I think it's helped drive banks more toward outsourced solutions because of the cost and reduced regulatory risk involved in trying to manage their own internal systems."
With increased interest in service-based systems, the technology grew more robust even as the costs of implementing it fell, enabling even further proliferation, Deleeuw added.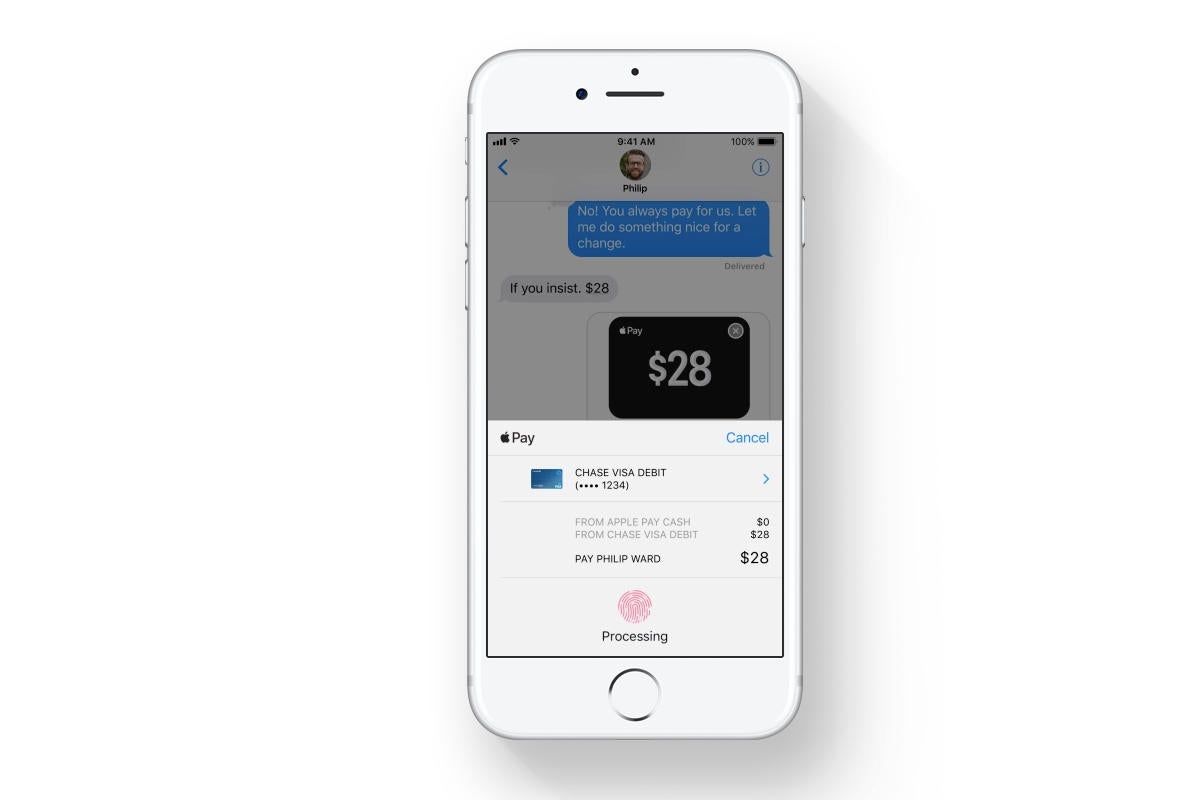 Apple
What Apple pay P2P payment messages will look like on iOS 11.
The explosion of ecommerce has created a healthy ecosystem of start-up tech suppliers for the financial services, retail and other industries. While cautious, banks in particular are quick to adopt technology that can create new revenue streams or bring on efficiencies. So they sought help integrating new technologies, such as peer-to-peer payments, into their massive legacy infrastructure.
Over the past decade, the FinTech supplier ecosystem has grown from 10 or so key players to more than 10,000 companies, according to Piscini. That, in turn, has spawned a new service known as ecosystem relationship management, or ERM.
"The way you manage 10,000 suppliers is completely different from the way you managed 10 technology partners," Piscini said. "That's a big challenge for large organizations: how do you manage your 10,000-supplier ecosystem versus the 10 relationships you had before. For them, it's not as much about technology but what kind of innovation can I source and how do I do that in an ecosystem that's much more fragmented than it used to be?"