What's in your food? Tech will tell!
Technology is empowering consumers with knowledge about what's really in the food we eat.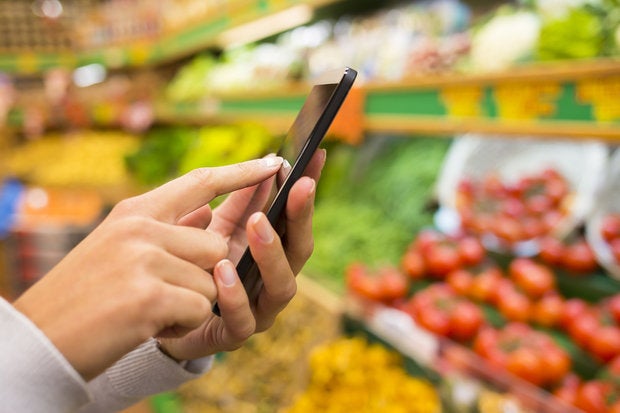 People are getting more interested in what they're eating, but reading a food label will tell you only so much. Some foods -- fresh fruits and vegetables, for example -- don't have ingredient labels.
In a perfect world, food labels would tell you unambiguously and transparently what's inside the package -- what you're really eating. Unfortunately, today's food labels tell only part of the story.
The truth is that there are some ingredients that food makers are not required to list on labels. In other cases, the wording is ambiguous to the point of being meaningless. For example, labels may say "natural color" or "vegetable oil" or "natural flavor." But they don't tell you whether that color comes from a flower or a beetle, or whether the oil is sunflower oil or palm oil (the latter a culprit in deforestation). And nobody knows what "natural flavor" means.
Even where food labels do provide data, it's difficult to put that data into context, or even understand what's being said. For example, if a label says 120mg of sodium per serving, is that too much?
The public's awareness of problems with food comes from a variety of sources. For example, some learned from the documentary Wine From Here that it's legal to add up to 200 specific ingredients to wine, including weird stuff like dimethyl dicarbonate, which chemically sterilizes the wine, or even fish bladders, without having to list them on the label. A bottle of wine can have dozens of strange substances while the label falsely lists "grapes" as the only ingredient.
As with so many things, a bounteous number of standard food ingredients are now manufactured in China, with limited oversight or knowledge about how those ingredients are sourced or made. Chinese food manufacturing is so problematic it has its own Wikipedia page.
Stories about food adulteration abound, from so-called "honey laundering" to counterfeit alcohol.
Demand for better food labeling resulted last week in a new law that requires food producers selling genetically modified organisms (GMO) to label the packaging with that information. The U.S. Department of Agriculture has two years to work out the details, but the outcome will be that GMO-containing food products will be labeled with either a verbal identification, a symbolic one or a QR code, with the food producer choosing which kind of identification to make.
This is great news for the beleaguered QR code, by the way. It's probably going to be a major way that GMO foods are labeled, which gives apps that support QR codes a new reason to exist.