Where are all the Pokémon? How to find the rarest of them all
Yes, you can capture that elusive Charizard—without PokéVision.
Now that Niantic has removed in-game tracking and PokéVision has voluntarily shut down, you may be wondering exactly how you're going to become a Pokémon master.
Luckily, you don't need internal or external tracking to complete your Pokédex (though it was certainly a nice feature). All you need is some Pokémon knowledge and the willingness to explore your city (and perhaps the world), and you'll be able to catch 'em all. Here are some tips on finding the Pokémon of your dreams—happy hunting!
Know your limits
All 151 original Pokémon (150 plus Mew) will eventually appear in Pokémon Go. But as of now, six Pokémon—Ditto, Articuno, Zapdos, Motres, Mewtwo, and Mew—cannot be found in the wild. There's no word on when these legendary Pokémon (and Ditto) will appear in the game, but we can speculate that Niantic has something appropriately epic in store: One of the first trailers for the game showed a multi-player battle against Mewtwo in Times Square.
So that means you can catch 145 Pokémon, correct?
Not so fast. Four Pokémon appear to be region-exclusive, which means you can only catch them in their regions: Tauros (North America), Mr. Mime (Europe), Farfetch'd (Asia), and Kangaskhan (Australia and New Zealand). While these Pokémon only appear in the wild in their respective regions, they can hatch from eggs in any region.
Know where the cool Pokémon hang out
If you read our beginner's guide to Pokémon Go, you know that Pokémon like to hang out in populated areas like parks and shopping centers (they're attracted to places with lots of cellular activity), as well as areas specific to their type (water Pokémon will appear near water, for instance). Head to your local mall or gas station, and you're sure to be inundated with Pidgeys, Rattatas, and Zubats. Head to the beach, and you'll be swimming in Magikarps, Goldeens, and Poliwags.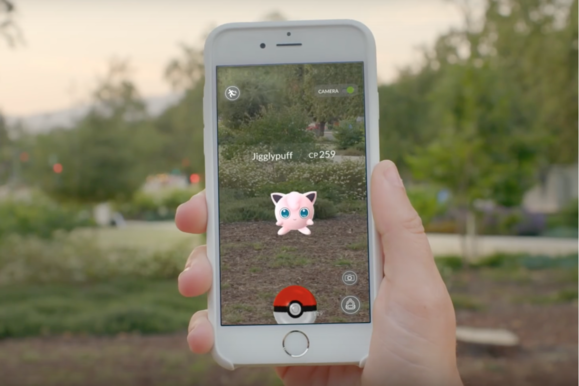 But if you explore enough, you may stumble across a Pokémon "nest"—an area where a large amount of one specific Pokémon spawns consistently. Nests are perfect for completing your Pokédex or gathering up Pokémon candies for evolution or leveling up. There are a few crowd-sourced lists of confirmed Pokémon nests, but you'll have the best luck finding nearby nests by Googling "[your city] + Pokémon nests" (and if you happen to find a local nest, you can mark it on the map).
Niantic hasn't confirmed the existence of nests, but they definitely exist—and they went through a pretty big rotation on July 29. This Reddit thread has a list of how the nests rotated, so you may want to check out your local nests for some new Pokémon.