Why Virtual Reality and Augmented Reality are the same thing
People are already confused about virtual reality (VR), augmented reality (AR), mixed reality (MR), 360-degree video and heads-up displays. It will get worse before it gets better.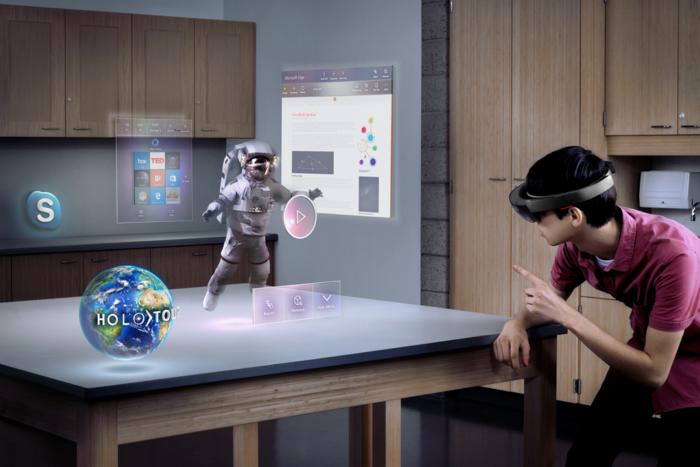 Credit: Microsoft
Words matter. And as a stickler for accuracy in language that describes technology, it pains me to write this column.
I hesitate to expose the truth, because the public is already confused about virtual reality (VR), augmented reality (AR), mixed reality (MR), 360-degree video and heads-up displays. But facts are facts. And the fact is that the technology itself undermines clarity in language to describe it.
Before we get to my grand thesis, let's kill a few myths.
Fact: Virtual reality means business
Silicon Valley just produced a mind-blowing new virtual reality product. It's a sci-fi backpack that houses a fast computer to power a high-resolution VR headset. Welcome to the future of VR gaming, right?
Wrong.
While the slightly-heavier-than-10-pound backpack is conceptually similar to existing gaming rigs, it's actually designed for enterprises, as well as healthcare applications. It's called the Z VR Backpack from HP. It works either with HP's new Windows Mixed Reality Headset or with HTC's Vive business edition headset, and houses a Windows 10 Pro PC, complete with an Intel Core i7 processor, 32GB of RAM and, crucially, an Nvidia Quadro PS2000 graphics card. It also has hot-swappable batteries.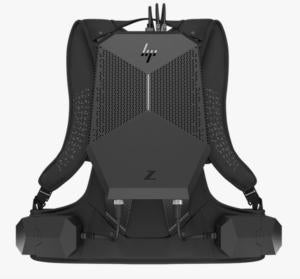 Will HP's new enterprise-ready VR backpack deliver mixed reality, augmented reality or virtual reality? The answer is yes! Credit: HP
To me, the biggest news is that HP plans to open 13 customer experience centers around the world to showcase enterprise and business VR applications. If that surprises you, it's because the narrative around VR is that it's all about immersive gaming and other "fun" applications. It's far more likely that professional uses for VR will dwarf the market for consumer uses.
Fact: Experts don't agree on the definitions for AR, VR and MR
All of these technologies have been around for decades, at least conceptually. Just now, on the brink of mainstream use for both consumer and business applications, it's important to recognize that different people mean different things when they use the labels to describe these new technologies.
A Singapore-based company called Yi Technology this week introduced an apparently innovative mobile gadget called the Yi 360 VR Camera. The camera takes 5.7k video at 30 frames per second, and is capable of 2.5k live streaming.
Impressive! But is 360-degree video "virtual reality"? Some (like Yi) say yes. Others say no. (The correct answer is "yes" - more on that later.)
Mixed reality and augmented reality are also contested labels. Everyone agrees that both mixed reality and augmented reality describe the addition of computer-generated objects to a view of the real world.