Coworking tips to increase your productivity and privacy
More and more people today work in open offices or coworking spaces. Such environments present unique challenges and opportunities, and the following tips can help ensure personal privacy and also maximize productivity.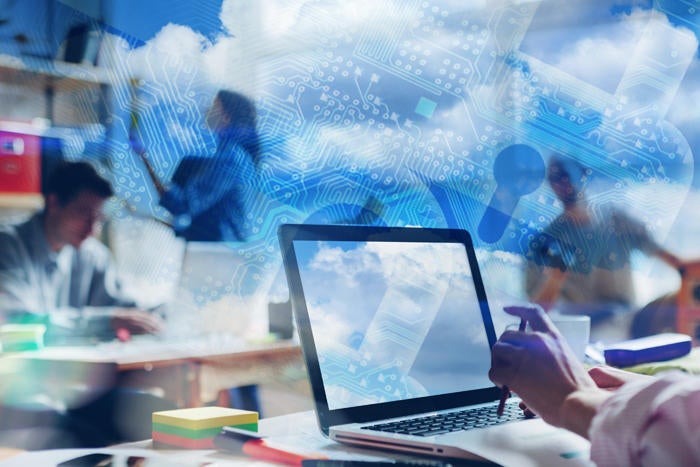 The coworking and open-workspace revolutions are upon us.
Many modern offices have already switched to open-plan concepts, and dedicated coworking spaces continue to become more and more popular. The general idea is to move office workers from their fixed cubicles to more open environments, to encourage interaction and collaboration. And coworking spaces let employees work from their locations of choice.
Today, the sight of workers moving around throughout the day with their laptops is common, and they often huddle with different groups. But how can employees remain both productive and secure in such environments? Here are some basics for anyone who's new to an open office or cowork space.
How to maintain your privacy in a cowork space
After you get comfortable in a new workspace, you might be tempted to leave your laptop unattended. However, you should always lock your computer, even if you step away for just a few moments. You can simply configure your laptop to lock when you shut it, and then make yourself get in the habit of closing the machine whenever you leave. If you use a Windows PC, the Windows + L shortcut also immediately locks your computer. And if you're a Mac user, you can use a "hot corner" to auto-lock your computer.
What about that guy next to you and his annoying habit of constantly glancing at your screen? An easy way to resolve this without constantly blocking or locking the screen is to ensure there is nothing to look at on your display when you're not using it. Windows 10's virtual desktop support means you can use a shortcut (Windows + Ctrl + Left arrow or Right arrow) to switch to a desktop with no running apps. Or you could buy a privacy screen.
Monitor cowork space Wi-Fi security

VyprVPN VPN service is available for all of the leading desktop and smartphone platforms,
Some coworking environments use open Wi-Fi networks, which can be security risks, because they expose the sites you visit to people with wireless sniffing software. Some URL requests are transmitted in plain text, even on SSL-enabled websites, and the issue is made worse when improperly coded websites piggyback sensitive data in URLs.
Even at coworking locations that use encrypted Wi-Fi, network access policies may let administrators monitor or log all network traffic. Such policies can breach corporate IT regulations, so you should check in on the Wi-Fi rules before catching up on work at a coworking location.
The simplest solution: a VPN service that encrypts all of your traffic. The average IT department can easily set up a VPN. People who work alone or at a startup may want to opt for a commercial VPN service instead. Thankfully, scores of companies offer speedy and highly affordable VPN services, including VyprVPN and NordVPN.