How CIOs tackle change management amid mergers and spin-offs
Printing giant R.R. Donnelley recently capped a nine-month sprint to divide itself into three businesses, while Western Digital merged with HGST and SanDisk in a short period of time. Here's how their CIOs did it.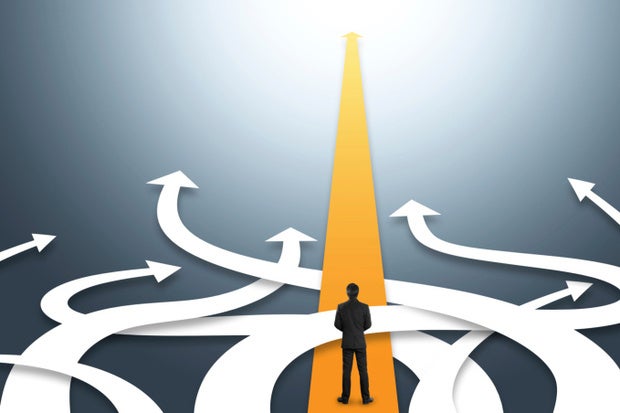 It's not uncommon for CIOs to grapple with an acquisition or divestiture, which can pose significant challenges for data integration, asset rationalization and talent management. But CIOs rarely find themselves dividing assets to form three distinct new companies or swallowing two similarly sized companies in short order.
Ken O'Brien, CIO of R.R. Donnelley, a 150-year-old printer of books, catalogs and marketing materials, and Steve Phillpott, CIO of data storage vendor Western Digital, each recently tackled such endeavors.
O'Brien separated and rebalanced IT for three publicly traded companies, R.R. Donnelley, LSC Communications and Donnelley Financial Solutions, which he said will enable the companies to accommodate customers who prefer to use email and other forms of digital communications.
Phillpott meanwhile is grappling with data integration and other challenges associated with Western Digital's merger with HGST and subsequent acquisition of SanDisk. The three-way combination made Western Digital a provider of data storage, including hard disk drives, solid-state drives and USB flash drives.
O'Brien and Philpott recently talked to with CIO.com and shared some of the lessons learned and offered advice from their integration work.
Breaking up is hard to do
In January, R.R. Donnelley began its splits into three companies, spanning print and digital services for catalogs, business communications and compliance documents. By July, O'Brien says, the company had achieved full systems functionality, including infrastructure, software systems and services, in a "soft" spin off. The "hard" or legal spin off was completed in October – nine months from start to finish.
Under O'Brien's direction, R.R. hired two new CIOs and CISOs to run the combined companies and assigned IT workers to the organizations with which they are most closely aligned. Collectively, the IT teams migrated 500 terabytes of storage, copied 150 mission critical platforms, moved more than 18,000 Gmail accounts, and separated nearly 1,700 IT contracts. They spent $15 million on infrastructure, including five data centers that housed close to 11,000 servers.
O'Brien learned several lessons along the way:
Embrace the chaos. The work required the team to accept that they would find the ugly warts associated with splitting an IT environment that had grown complex from several acquisitions. O'Brien told his team not to get distracted correcting past mistakes. A mantra that would serve as R.R.'s North Star was born: "Perfection is the enemy of good," O'Brien says. "Sticking to that saved us a tremendous amount of time and money."
Plan but be nimble and agile. Although R.R. planned the spin-outs rigorously, O'Brien says that repeating details of plan could lead to second guessing and diminishing returns. So the IT teams adopted an agile development mindset to move applications and break apart and rebalance virtual servers. "You have to let the plan be what it is and adjust on the fly in that self-imposed crisis mode to get the job done," O'Brien says.