How managing employee stress leads to a healthier company
Helping employees manage and cope with workplace stress can boost engagement and benefit both individuals and the business.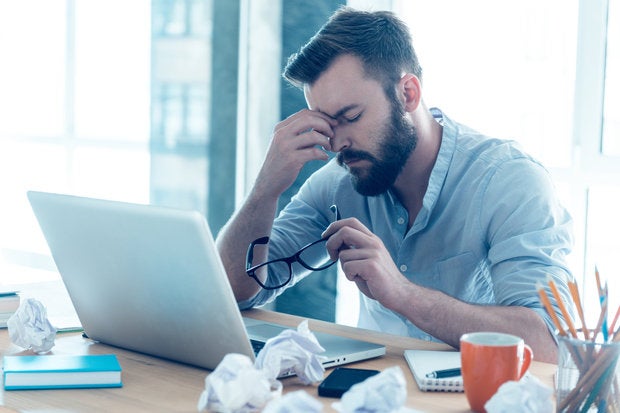 In the IT industry, stress is a given, and in the startup-fueled frenzy of Silicon Valley, stress may as well be included as part of every job description. Smart businesses are turning to technology to help their employees identify and cope with stress to better improve the well-being not just of the employees themselves, but the business as a whole.
Generally speaking, Silicon Valley startups tend to be forward-thinking in their attempts to help employees both work hard and maintain work-life balance. Perks like catered meals, on-site fitness, massage and biometric screenings, remote work and flexible scheduling can all go a long way toward helping employees mitigate stress and juggle their lives outside of work. But deadlines, sales quotas, software releases, bug fixes and the constant striving toward the next round of venture capital funding or a looming IPO means these intentions aren't always helpful.
The recent revelations about Amazon's "bruising and brutal" workplace culture highlighted the "crucible of stress" that describes so many workplaces in Silicon Valley, and in other tech hub cities like Seattle, says Henry Albrecht, CEO of employee wellness solutions company Limeade.
"After 20 years in the tech industry, I believe a lot of employees, a lot of companies are working themselves to the bone because of hope ... that if they just work harder and longer, they'll get to that huge IPO and everyone will be millionaires. Honestly, the chances of that are so slim. For a whole industry to embrace that means setting a whole lot of people up for a horrible letdown," Albrecht says. This affects employees not only in terms of the success or failure of their company, but also in the detrimental effects that constant stress and pressure has on their physical and emotional health.
Stress is the norm in Silicon Valley
That "crucible of stress" that's become the norm in many U.S. workplaces is directly at odds with research showing that, to better engage and retain top talent (a major competitive differentiator), businesses must focus on reducing workplace stress. The 2014 Towers Watson Global Workforce Study, which surveyed approximately 32,000 U.S. workers across a variety of industries, included metrics on employee stress and engagement and the link between the two. The survey revealed that among people who report high stress, 51 percent are disengaged from their work, while only 9 percent say they are engaged. For employees who report low stress, though, engagement levels improve; 57 percent say they are highly engaged, and only 8 percent say they're disengaged.