How to get creative with your digital transformation strategy
Science and math aren't the only skills you need to develop a technology strategy. Dreaming up the next big advancement also requires a healthy dose of creativity.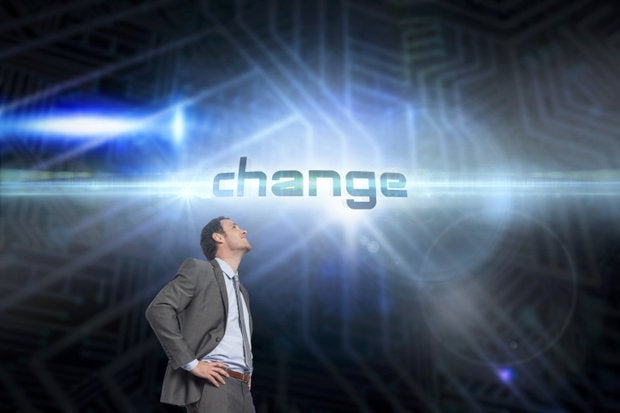 Digital transformation can mean many things and encompass many areas of technology, it will look entirely different from one company to the next. However, there is one common theme -- it requires that creativity and innovation be tailored specifically around your business' needs.
But many companies suffer from, what Chakib Bouhdary, digital transformation officer at SAP calls, "corporate cholesterol." In other words, businesses are often entrenched in "rigid processes, risk avoidance and a mindset of 'it's working, why change?'," which can limit an organization's ability to quickly adapt.
Businesses that haven't started building a strategy are quickly running out of time. IDC predicts that by 2018, two-thirds of the CEO's at companies on Forbes' list of The Global 2000 will include a digital strategy in their business plan and at least 20 percent of all workers will use some form of automated technology. With big technological changes like augmented reality, virtual reality and machine learning looming on the horizon, businesses need to build a digital strategy immediately.
Design thinking
For the most part, there have been several good reasons to avoid digital transformation. For example, there are legitimate concerns around security, compliance, cost and scale when implementing any new technology. But IDC predicts that within the next three to five years, there will be a significant increase in businesses embracing wide-scale digital transformation plans.
"Digital is a business transformation agent. If you don't innovate around digital you run the risk of becoming extinct," says Raman Sapra, vice president and Global Head of Dell Digital Business Services at Dell Services. "Once they have defined what they want to focus on, they can then build and execute a comprehensive strategy," he adds.
SAP's Bouhdary suggests you focus around "design thinking," which he says starts with building a culture of innovation throughout the organization. He says most companies have the foundation to implement new technology, the real roadblock comes with finding creative ways to problem solve. New technology invites disruption, and disruption can't fit into concrete, established and operational ways of thinking. Businesses need to adopt fast, quick and innovative ways to source and implement the right technology.
It's more than technology
Because a creative digital transformation approach is one that requires quick and intuitive thinking, your strategy will need to address more than hardware and software. Creative approaches include business objectives, the company's "digital IQ," budget limitations and sometimes it can even include hiring, says Bouhdary.
He says to start by defining your "digital destiny" (i.e., how you want to align your new business models with your old ones and establish which ones are out of date). That way, you can easily identify which new business models work best for your digital approach. For some companies, he says part of finding the best business models will involve investing in your company's "digital IQ." That might mean budgeting for qualified talent to build a department focused on emerging technology or training for your current IT workers.