Why Uganda is an up-and-coming IT outsourcing option
Strong English language capabilities, low costs and attrition, and a stable and supportive government give Uganda potential as the latest offshore outsourcing alternative in Africa.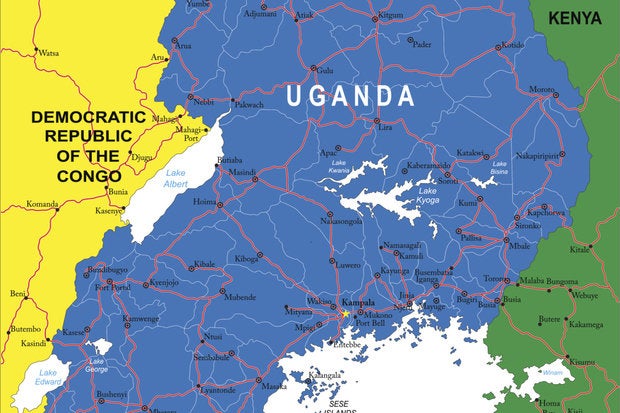 A number of African nations have been working to build their IT service capabilities over the last decade with some degree of success. Here are three examples:
South Africa, for example, has made a strong push as a destination for outsourced IT serving both the domestic and global market. The country has a particularly well-developed Westernized market structure which, combined with its rich talent pool, has made it "a highly credible destination" for Web services, application development and applications maintenance, according to Craig Wright, a managing director for business transformation and outsourcing consultancy Pace Harmon.

Financial center Johannesburg ranked No. 21 (ahead of Sao Paulo in Brazil, which gets much more attention as an IT service destination) on Tholons' 2015 Top 100 Outsourcing Destinations list. However, concerns about white-collar crime and personal safety persist.
English-speaking Kenya has made strides securing lower-end business process outsourcing work like contact centers. A number of multinationals, such as IBM, have set up shop in Nairobi and Indian providers exploring expansion there as well. But the country "has struggled to get much traction on higher-end technology because of low availability of a trained labor force, particularly with deep technical skills and inadequate infrastructure and power supply," says Wright.
Morocco's strong French and Spanish language skills and time zone and proximity to European cities have made it particularly attractive as a low cost location for EU firms. Suppliers like CapGemini and Atos have service centers in Casablanca. However, the country ranks No. 34 on A.T. Kearney's Global Services Location Index.
In contrast to shrinking populations in India and the Philippines, Africa's population is growing, meaning more individuals will be entering the workforce. Foreign direct investment (FDI) boomed to $60 billion, five times the continent's 2000 level, according to the World Bank, making Africa the second most attractive destination in the world behind North America, according to the World Bank.
The positives for Uganda as an outsourcer
But the most interesting player for IT services today may be Uganda. "It has a strong infrastructure with a powerful and reliable hydroelectric power source from three damns on the River Nile," says Wright. "Uganda has also benefitted from Google's Project Link." The company's continental high-speed fiber optic network project kicked off in Ugandan capital Kamapala.
The national government is stable (current president Yoweri Museveni has been office for nearly three decades) and has established an initiative to develop an upper middle class in what has been a largely agrarian society. As a former British protectorate, Ugandans are taught English in school, with it being the single common language among the more than 50 tribes in the country. "Other strengths of Uganda for outsourcing include the stable geo-political environment, the creation of incubator units for new IT and BPO business, incentives for growth, and cyber laws to protect IT and BPO investors."