3D Touch: A great feature that could be even better
3D Touch is only at its first baby steps, but it needs improvements to really become beneficial.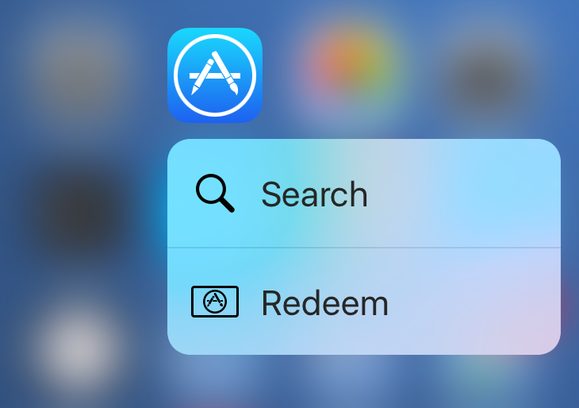 I really only use one of these App Store quick actions.
The Music app offers only two actions: Play Beats 1 (something I never do) and Search. (If you're listening to music, there's also a quick action with the name of the current track, and I don't really see the point of that; tapping it just takes you to the Now playing view.) Why not offer a Shuffle All quick action? Or a shortcut to the For You page of Apple Music, for those who use the service? Or how about allowing users to customize quick actions? I'd like to be able to launch a favorite playlist quickly using 3D Touch.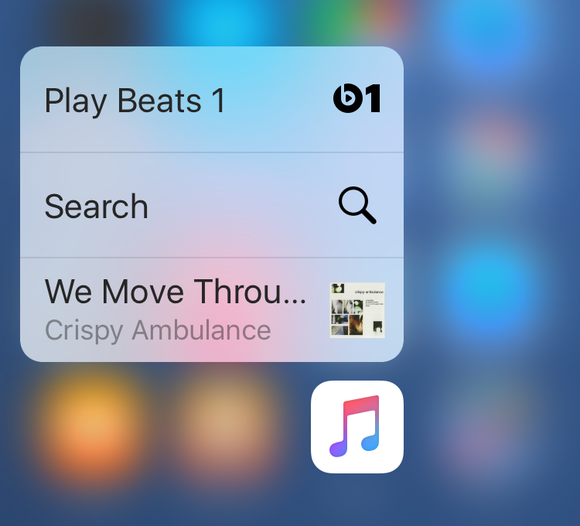 The Music app could do much better.
Messages and Phone offer shortcuts to three people each; those who are in my favorites in the Phone app. But it's the same three people. You can't change this unless you change your favorites, and you may not always text and call the same people. I'd like to be able to set different favorites to show up as quick actions in Messages, Phone, and even FaceTime.
The quick actions in Mail are pretty useless. They show one mailbox, my unread mailbox, a Search option, and a New Message option. How about allowing that to be programmable, to have a quick action to send an email message to a specific person, or to send a new message from a specific account? Or to check for email, if you've set up your iOS device to only do so manually?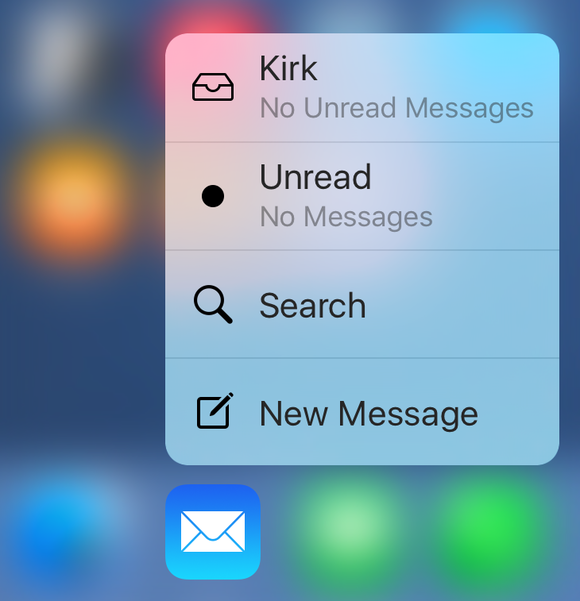 Mail's quick actions are essentially useless.
Programmable quick actions could allow you to choose a specific playlist to activate quickly in Music, open the Camera app with certain settings, create an event in Calendar with a number of presets, access recently used files in iCloud Drive, and much more.
I like the idea of 3D Touch, but I find it limited. Like other gestures, it's hard to know that this feature is available, and the options it offers aren't always useful, making it seem like a gimmick. 3D Touch is only at its first baby steps, but it needs improvements to really become beneficial.