Coming soon to the office: iOS 11's augmented reality
With the official launch of iOS 11 this week, Apple not only introduced a more PC-like feel to its mobile devices, but included an SDK supporting augmented and virtual reality, which has enormous potential for enterprise use.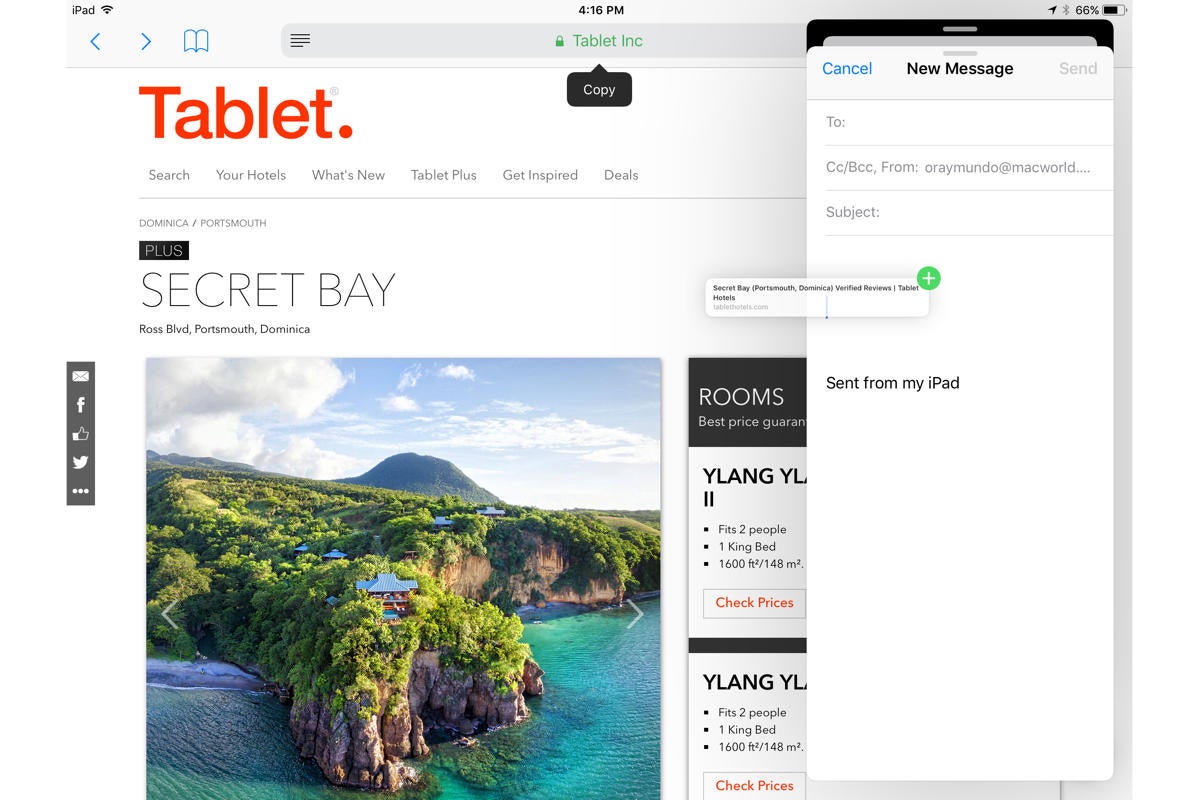 IDG
iOS 11's drag and drop capability.
While previous versions of iOS offered similar functions, those tasks required multiple steps, and the complicated steps didn't always play well with a mobilized workforce.
"With older versions of iOS, you could mobilize back-end applications onto it, but having the applications there is just one step. Being able to navigate, manipulate and jump around in an application, that's something else," said Kevin Burden, vice president of Mobility Research & Data Strategy at 451 Research. "No one wants to cut and paste on a mobile device, but drag-and-drop on a mobile device – that's a lot easier."
Apple also improved the way its iPhone and iPad handle file management by allowing users to organize data and documents via its new Files app, which is similar to the macOS desktop Finder.
Bassett agreed with Burden, saying the two biggest additions in iOS11 that will appeal to enterprise users are drag-and-drop and the Files app.
"One of the main drawbacks to using an iPad as your primary device was the lack of [a] comprehensive file library or method of file navigation," Bassett said. "Likewise, drag-and-drop functionality combined with split-screen will definitely allow users to be more productive, and add more value to iPad Pro users looking to replace their laptop with an iPad Pro."
Using iOS 11's Files app, users can store documents in folders, which then become icons – just as they are on a Mac desktop or laptop – and can be sorted by their size, tags or the date they were modified. Those same File icons can also be organized and deposited in Apple's own iCloud or other online storage services, such as DropBox through the same drag-and-drop feature.
"I think there are some additions to iOS 11, particularly on the iPad side of things that will make a lot of enterprise users happy," Bassett said.
Previous Page 1 2 3