Google's Nearby will soon trigger notifications to apps, websites, and more
The location-based tool may help you download a boarding pass app at the airport or an audio tour during a trip to the museum.
Google's Nearby platform is ready to get a little more in-your-face. According to the Official Android Blog, Nearby will be able to fire off a notification when you're near a Bluetooth beacon, with details about apps to download or use based on your location.
While the Nearby API isn't new, Google says an update to Google Play Services enables devices from KitKat and above to recognize pings from Eddystone beacons. Google offered a few real-world examples to drive this home: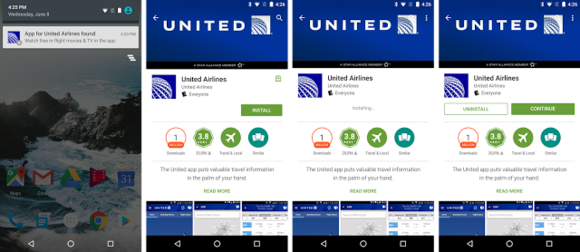 Google
Google offered an example from United, which could ping you with a download to use for in-flight entertainment.
Another example is a Chromecast, which could alert you that it needs to be set up, instead of you needing to look for it on your list of Bluetooth devices and navigate to a setup web page.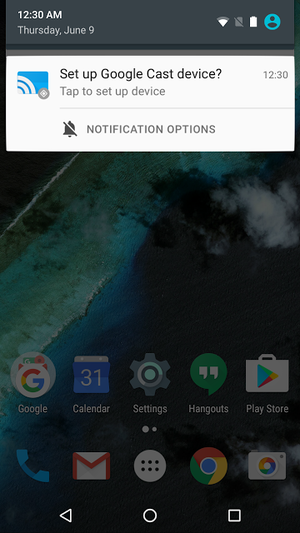 Google Have a Chromecast? Next time it may be asking you to set it up.
Ultimately, the potential for developers lies with how they can create a notification to take you directly to a specific app action (or to install an app, if it's not present). It's like an extension of the "physical web" feature designed to work primarily with Chrome.
If you want to dive in deeper, you can check out this video from I/O: https://www.youtube.com/watch?v=Acdu2ZdBaZE
This feature could also be a useful aide to Android Instant Apps, once they become a reality, as you could get pinged about an app and then use it right away without installing it.
Why this matters: Google has been pursuing all kinds of ways to drive app installs and make your Android phone the center of your computing universe. The Nearby tools, physical web, Tango, and VR all demonstrate that the tools we use are about to get more immersive and tie in directly to the objects around us.