How to breathe life into an old Mac
Here are a few things you can do before you put that old Mac out to pasture.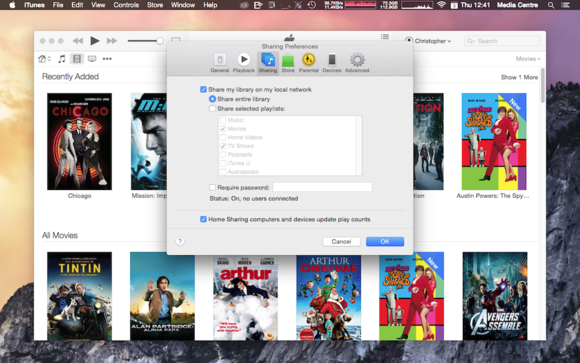 You could go one better and install OS X Server—a separate version of the OS prior to 10.7, but a downloadable app from the App Store in 10.7 onwards—which gives you useful options such as the ability to cache software updates locally so you're not hammering your bandwidth, and acting as a networked Time Machine target, like a Time Capsule.
Control a Mac remotely
No room? Tuck the old Mac server away in a closet and just control it remotely; no monitor, keyboard or mouse required. Enable Screen Sharing in its System Preferences, and connect to it from the sidebar of another Mac on your local network. Or if it's recent enough, enable Back to My Mac so you can access it even when you're not on the same network.
You can go one better and buy Apple Remote Desktop, which gives you extra administrative and management tools.
Alternatively, connect it to the keyboard, mouse and monitor you use with your regular Mac using a KVM so you can easily toggle between them.
Install Linux
Even the suggestion is heresy, we know, but one of the problems with using an old operating system these days is that if you're connected to the Internet—and who isn't?—you're more vulnerable to attacks. And since it's often impossible to update an old Mac to a new version of the Mac OS, you could look to the Linux community. Not only will you get a more secure computer, but you'll get access to lots of modern features, too.

Credit: Christopher Phin
Now clearly it's quite a big step, and it often needs even just a little bit more tech savvy to get started than many Mac users might be comfortable with, but especially if you stick to popular, user-friendly versions ("distros") of Linux such as Ubuntu, it's definitely much less of a geekfest than most probably assume. We've happily had Ubuntu running on a Blue & White G3 with aftermarket Broadcom-based Bluetooth and Wi-Fi added without having to muck about with drivers.
Follow all this advice and there's no reason why you shouldn't eke out another three, four, five years or even more out of your Mac's useful life; if only extending our own lives were as easy! Share your own tips and stories of long-lived Macs in the comments below.