Intel, Microsoft renew 'Wintel' partnership with Project Evo and VR specs for PCs
As Microsoft's Windows Hardware Engineering (WinHEC) conference kicks off, the future of the PC is revealed.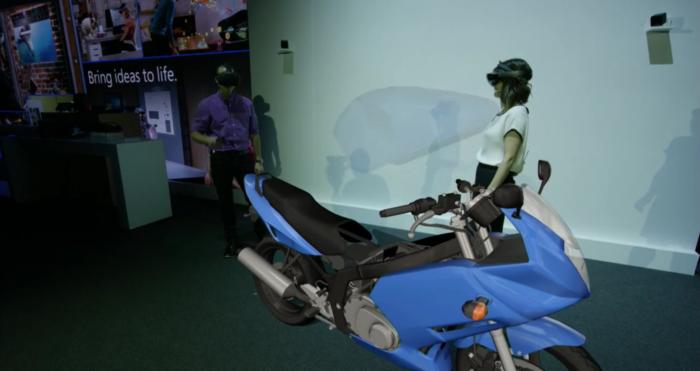 Microsoft
Microsoft showed off the integration of Windows 10 and virtual-reality devices at Computex 2016.
What's needed for VR PCs
Microsoft and Intel can really exercise their influence in head-mounted displays. Though they can't control what components a Dell or an HP includes in these displays, they can suggest a minimum hardware specification for an enjoyable VR experience.
The HMDs from Acer, ASUS, Dell, HP and Lenovo will be available next year, Microsoft said. Developer kits, meanwhile, will be available at the Game Developer Conference beginning on Feb. 27, 2017. And by the end of 2017, hardware partners will begin building PCs that take advantage of the new HMDs. According to Intel and Microsoft, these are the minimum specifications:
CPU: Intel Mobile Core i5 (e.g. 7200U) dual-core with hyperthreading
GPU: Integrated Intel HD Graphics 620 (GT2) equivalent or greater
RAM: 8GB+ dual-channel required for integrated graphics
HDMI: HDMI 1.4 with 2880x1440@ 60 Hz, or HDMI 2.0 or DP 1.3+ with 2880x1440@ 90 Hz
Storage: 100GB+ SSD (preferred) / HDD
USB: USB 3.0 Type-A or USB 3.1 Type-C Port with DisplayPort Alternate Mode
Bluetooth: Bluetooth 4.0 for accessories
"Windows is the only platform unifying the mixed reality ecosystem, providing inside-out tracking for HMDs, a single platform and standardized inputs for developers, and a consistent interface with a single store for customers," Myerson said.