iOS 11 review: Apple's most ambitious and impressive upgrade in years
It seems like almost every year Apple crows that the latest iOS update is the greatest one yet.
The new Control Center (right) is customizable via the Settings app (left).
It's a great upgrade. I especially have come to like the slider controls for volume and brightness. Some features, such as switching audio output devices or turning on and off a HomeKit device, are now a little less obvious, but once you get used to the new approach, they're not really harder to access than they were in iOS 10. (I still don't understand why you can't quickly switch Wi-Fi networks from Control Center, though.)
With iOS 11, Apple has addressed one of my biggest complaints with notifications on my lock screen and in Notification Center by bringing them in to alignment with one another. With iOS 11, the lock screen and Notification Center are merged together, with the current time, currently playing audio, and current and recent notifications, all scrollable. I used to "lose" notifications after unlocking my phone, and they wouldn't be visible in Notification Center, but that seems to be all fixed now.

Jason Snell
The App Store app is completely redesigned, with a large feature area containing articles about apps, and a simplified app detail screen.
Perhaps the most important part of iOS as a platform is the App Store, so it's understandable that Apple has been reluctant to mess with success. But with iOS 11, consider it messed: The App Store app has been completely redesigned. There's a new visual look (inherited from the iOS 10 design of Apple Music), with big banners and large, graphic-rich boxes. But more impressive is the editorial commitment Apple is making, with full-on articles spotlighting the app and game of the day, as well as other featured items. In iOS 11, the App Store is a richer, more fun experience—and, I suspect, a more effective tool for selling us more apps.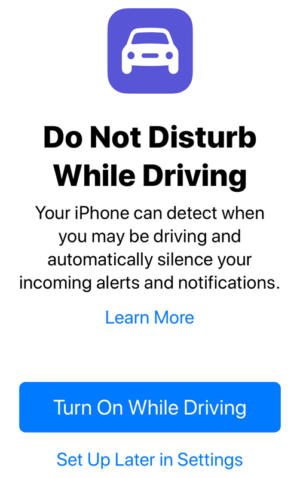 Apple
The first time you hop in a car with an iPhone running iOS 11, you'll be prompted to turn on Do Not Disturb When Driving, a variant on Do Not Disturb that senses you're in a vehicle (either via sensors or by connecting to a car via Bluetooth) and disables all but the most important alerts. In this mode, app notifications are blocked, as are phone calls and texts from all but the people you choose. You can set the iPhone to auto-reply to certain people you specify, who can then break through the text block if it's urgent. (If you're in the passenger seat, you can unlock your phone and turn this feature off with one tap.)
Previous Page 1 2 3 4 5 6 Next Page