iOS 11 review: Apple's most ambitious and impressive upgrade in years
It seems like almost every year Apple crows that the latest iOS update is the greatest one yet.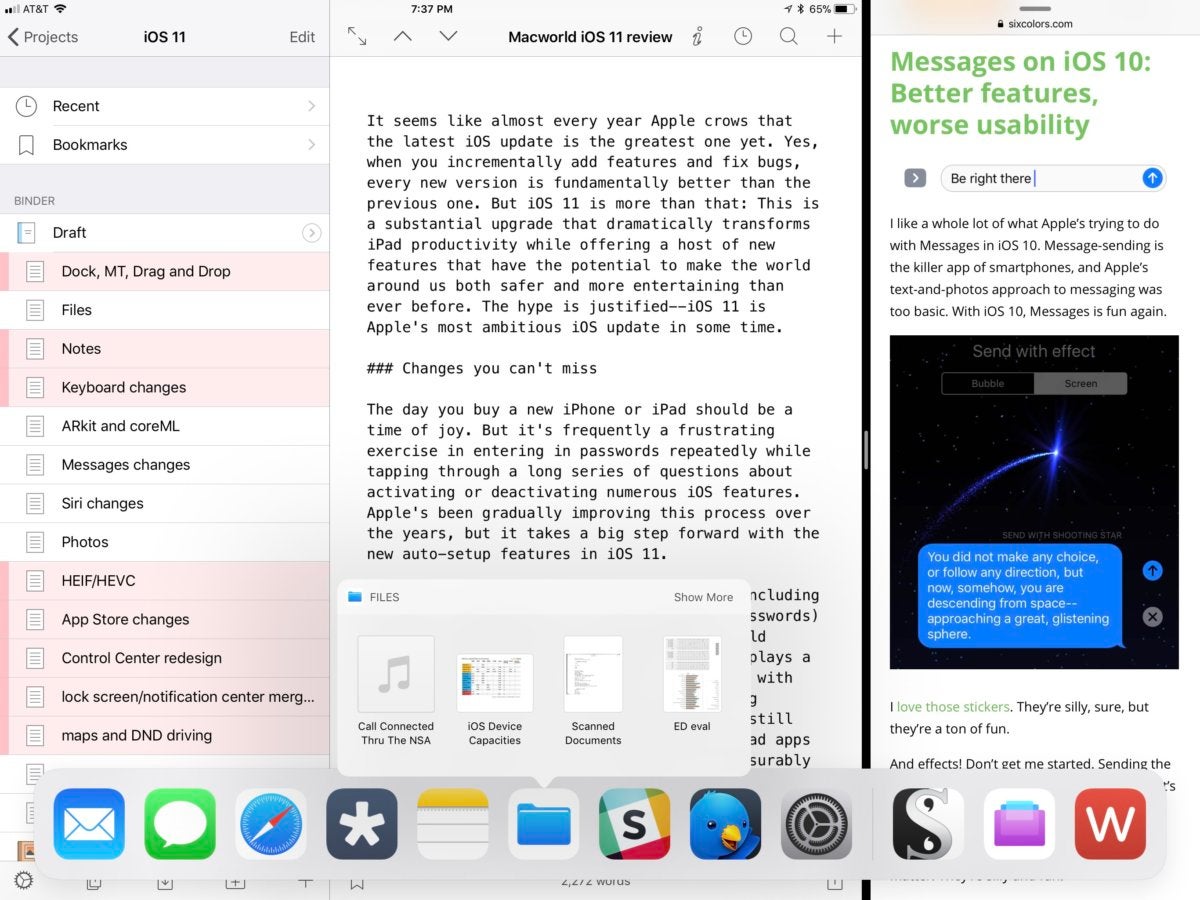 Jason Snell
Two apps side by side in iOS 11, with the Dock swiped up at bottom and the Files app providing quick access to recent files.
It's a carefully thought out system that makes multitasking more accessible and tactile. Apps that are in a pair stay together until you unlink them, allowing you to create several pairs of apps and switch among them. While Apple could've built the system with more granularity of control (and perhaps that will be an option someday), I think iOS 11 strikes the right balance when it comes to multitasking. The one major drawback is that if an app isn't in your Dock, it's much harder to add it to multitasking. (If you're using a hardware keyboard, you can do a Spotlight search and drag the app icon out of the search results, but that doesn't work if you don't have a keyboard attached.)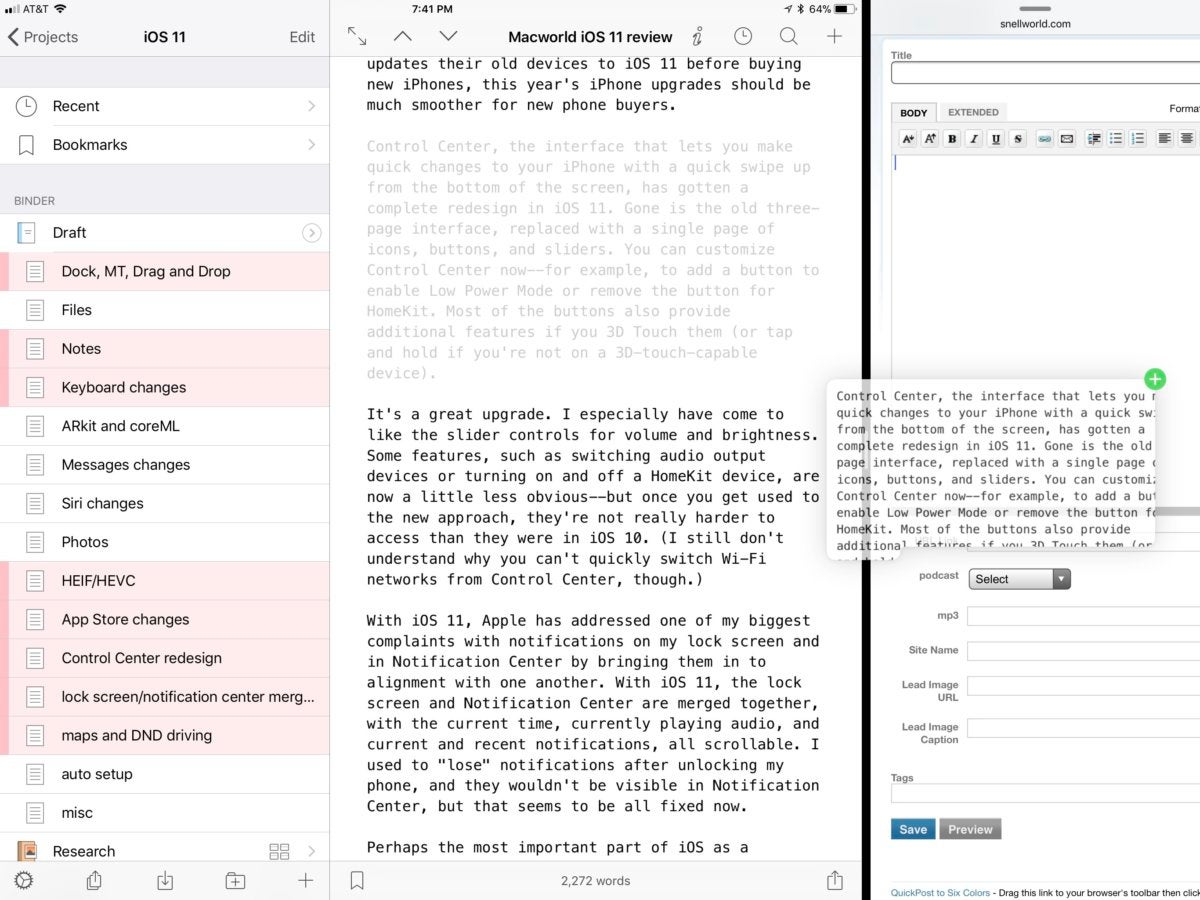 Jason Snell
iOS 11 lets you drag and drop items between apps—but only on the iPad.
iOS 11 brings true drag-and-drop functionality to the platform for the first time. For iPhone users, this feature is limited to dragging data around within an app. But on the iPad, you can drag data between apps. It's a great feature, though apps have to be updated to really take advantage of it. This feature actually surpasses my expectations, because not only can you drag items between on-screen apps, you can actually begin dragging data and then use the multitasking view to move to a different app, then drop it there. That's a multi-finger gesture that's a little complicated to execute, but it feels natural—and it opens every single app on your iPad to dragging and dropping. It's another huge boost for iPad productivity.
There are a few other great changes that iPad users will love. You can now set Notes to open automatically when you tap on the lock screen with an Apple Pencil, which essentially turns your iPad into an on-demand notepad. And on the 9.7-inch and 10.5-inch iPads, the new QuickType keyboard lets you type a second characters by tapping with a slight downward swipe. Once you get used to it, it makes typing symbols and numbers far more fluid than when you had to toggle to a different keyboard, tap a key, and then switch back to the standard set of letters.
If you're an iPad user, download iOS 11 immediately. It's a huge update that makes major improvements to the two-year-old multitasking features, and drag-and-drop and Files have the potential to transform iPad productivity.
Previous Page 1 2 3 4 5 6 Next Page