Microsoft green-lights Cortana on rivals iOS and Android
Strategy is mixture of pragmatism and promotion, says analyst.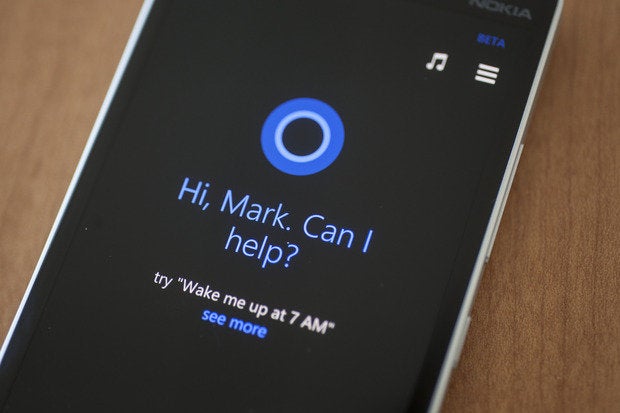 Microsoft today made official what had been rumored two months ago: It will release Android and iOS mobile apps that feature Cortana, the Redmond, Wash. company's intelligent assistant.
"It all starts with the big picture," Patrick Moorhead, principal analyst at Moor Insights & Strategy, argued in a Tuesday interview. "Microsoft wants to provide a connected experience with all a customer's devices. Windows is nowhere in phone, nowhere in tablets, so they have to provide an experience that [crosses] these platform lines."
The Android app will debut next month, and the iOS version later this year, Joe Belfiore, who leads Windows design at Microsoft, said in a blog post.
Rumors circulated in March that Microsoft would soon issue Cortana apps for Android and iOS, talk sparked by a Reuters report that cited unnamed sources.
"The Cortana app can do most of the things Cortana does on your PC or on a Windows phone," said Belfiore [emphasis added]. Those things Cortana will do on rival platforms include reminder notifications, notebook syncing and flight tracking. The apps will not feature Cortana's voice-activated functionality, as in, "Hey, Cortana."
Belfiore blamed Google and Apple for the limitations. "Some features require access to the system that aren't currently possible with iOS or Android," he said. He might as well have said "never will be possible," at least with iOS: By past practice, Apple will not let third-party apps replicate the capabilities within its own Siri assistant, for example.
"This is a mixture of pragmatism and promotion," said Ross Rubin, principal analyst at Reticle Research. "For Windows users, who are the overwhelming majority of desktop users, this extends features in Windows 10 and makes those available even if they're not Windows Phone users."
By offering Cortana, even in a stripped-functionality form, and native Android and iOS apps for other services, Microsoft is executing on its stated "cloud-first, mobile-first" strategy. Along with other major moves -- the March 2014 release of Office on iPad was only the first -- Microsoft has showed it's serious. Cortana has been a prime differentiator of Windows on mobile, the crown jewel, and porting part of it to competitive platforms again illustrates the break by CEO Satya Nadella with the Gates-Ballmer eras.
"The reality is that Cortana can have a very limited impact as long as it happens on just Windows Phone," said Jan Dawson, chief analyst with Jackdaw Research. "You can really only do that if it's part of mobile, and Android and iOS are the ones people use."
Also today, Belfiore revealed that Windows 10 for desktops will come with a "Phone Companion" app that will promote not only Cortana, but other Microsoft services -- and their necessary Android and iOS apps.