Moto X Pure Edition review: Motorola's finally found its winning formula
The Moto X is sold unlocked with high-end specs and you can customize it to your liking. That's a pretty good deal for US$400.
Too middle-of-the-road for high-end
If you're looking for a powerhouse, the Moto X just isn't it. It runs on a Snapdragon 808 processor with 3GB of RAM, which is substantial enough for the variety of activities you plan to do with your smartphone, but it's not a leader when it comes to benchmarks.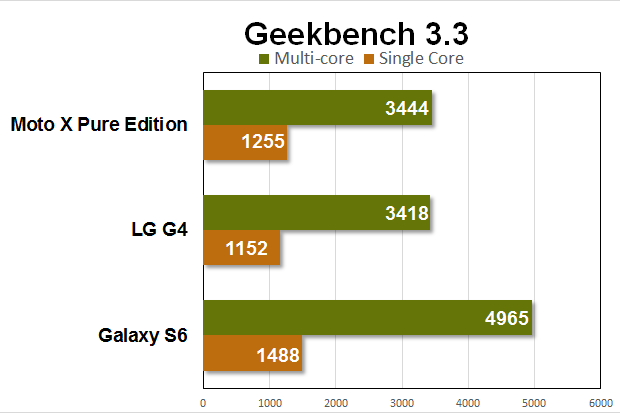 The Moto X delivers Geekbench scores in line with other Snapdragon 808-based devices.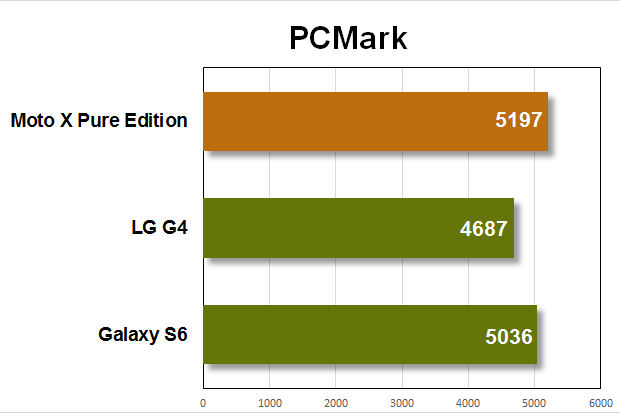 We're not sure why the PCMark score is so high, exactly.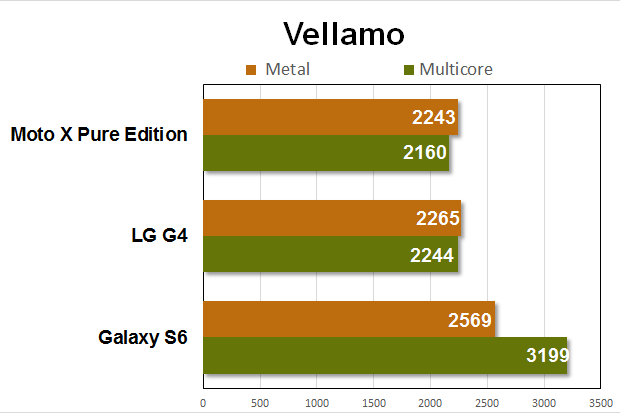 Again, right in line with other Snapdragon 808 devices.
The Moto X Pure Edition performed on par with the LG G4, which runs on the same processor. It passed the G4 a tad bit in PCMark and Geekbench's multi-core benchmarks likely because the Moto X is running near stock Android, while the G4 is running LG's overlay on top of Android. Regardless, if consistency is what you're after, the Moto X is a reliable device and, since it's sold unlocked, you won't have to deal with carrier bloat.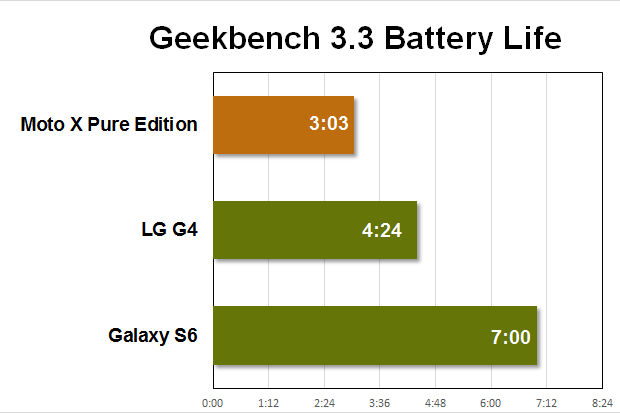 The Moto X performed poorly in synthetic battery tests, but real world use wasn't so dire.
Battery performance is a different story. In our benchmark tests, the Moto X Pure Edition's 3000mAh battery performed well below the G4, which has the same size battery pack, and the Galaxy S6, which has a smaller battery pack. You can squeeze a little more battery life out of the device if you turn down the screen brightness, though. I managed through 8 hours of average use with about 38 percent of battery left in the Moto X. Also, the phone supports quick charge, so you can plug it in and juice up enough in half an hour if the device is dying halfway through the day.
A much better camera than the last
In the past, if anyone asked me if they should bring home a Moto X, I would immediately caution them about the awful camera performance. The last two generations of the Moto X, and the Motorla-made Nexus 6, have had some of the worst performing camera sensors for a flagship phone. I'm glad that with the Moto X Pure Edition, Motorola has finally made camera performance a priority.

The Moto X Pure Edition takes shoots in 4:3 at 21 megapixels. If you go lower than that, it shoots in 16:9.

The Moto X performs so much better in low-light situations than its predecessors.
Previous Page 1 2 3 4 Next Page