Swipe down to play these four Notification Center games
True, these aren't the most complicated games, but for a quick-play distraction, they may just fit the bill.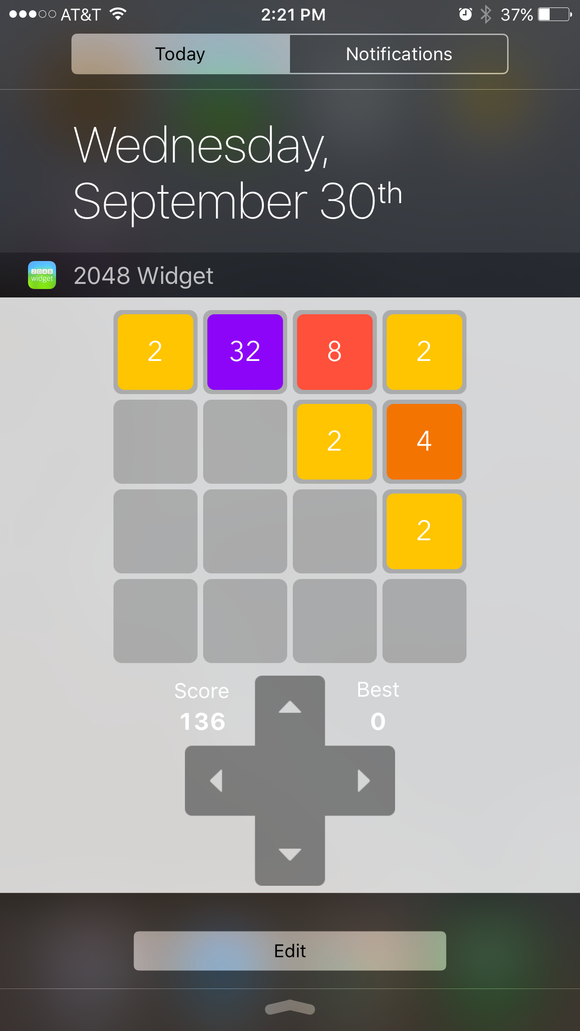 The 2048 widget is a good brain challenge when you have a few moments free.
You can change up the background color, making it white, black, or clear, and instruct the game to auto reset whenever you swipe away the widget or move on to something else. The game also keeps track of your top score, so you can challenge yourself to improve each time.
Overglide
if you're looking for something slightly less frustrating than Tappy Bird, then give Overglide ($1) a try. It's the same concept—you must safely navigate a paper airline through an obstacle course.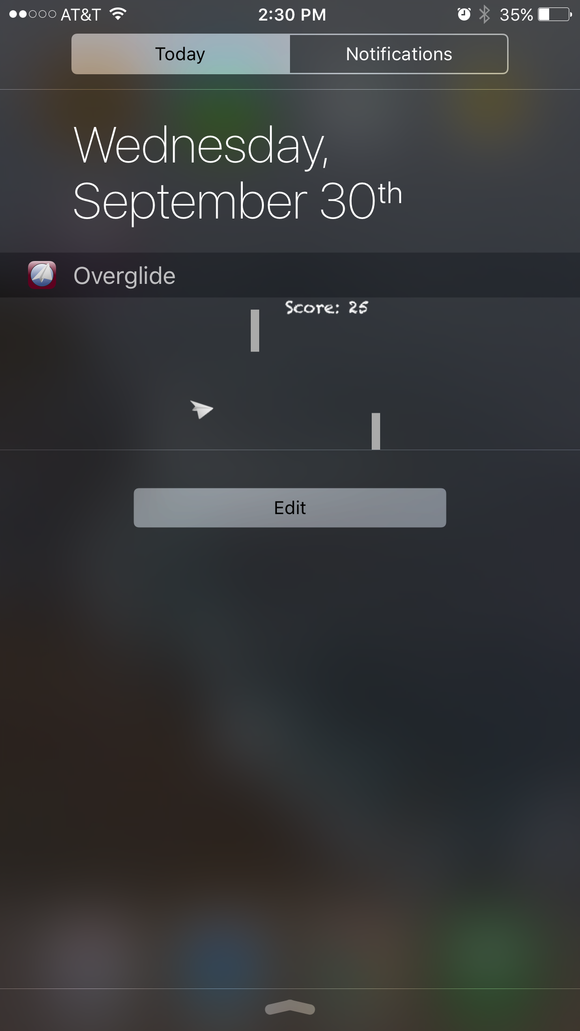 Guide your paper airplane safely on its journey with Overglide.
Instead of tapping furiously, you hold your finger on the screen to gain altitude and lift it up to lower the plane. This is much less difficult than the tap-centric craziness of the feathered alternative. It's not easy though—the game space is rather small, which can make the game fail to register when your finger is on the screen.
True, with the speed of Touch ID, launching a "real" game is hardly a hassle, so for many of you these widget games won't even be worth it. However, for moments when you're waiting in the checkout line or need to kill time for a hot second, these no-frills games may just be the perfect distraction.