WWDC wish list: Will we see any new hardware?
Most signs point to a software show, but that doesn't mean new Macs, displays, or other hardware is out of the question.
Over the past couple of years, Apple has turned WWDC into a decidedly software-centric show. It's not just a new set of toys for developers to play with or even the double-barreled introduction of the latest versions of iOS and OS X; three of the last five conferences haven't seen any new hardware at all, with the lone bright spots being the retina MacBook Pro, refreshed MacBook Airs, and a sneak peak at the radical Mac Pro redesign. And over the past week, several well-connected bloggers have intimated that this year's show will be all about software.
But that doesn't mean there isn't any hope. The rumor mill might be uncharacteristically quiet for the week before a major Apple event, but there are still plenty of reasons to believe Tim Cook might be hiding a few goodies up his sleeve when he hits the stage Monday at the Bill Graham Civic Auditorium. After all, when Phil Schiller spilled the beans on the App Store changes yesterday, he blamed the uncharacteristic announcement on a "busy enough keynote."
So I dug through all of the rumors I could find to take my best guess at what we might see, what we won't, and what surprises might be in store.
Apple Watch
No one knows for sure what schedule Apple Watch is going to follow. Originally announced alongside the iPhone in September 2014, it had its own introductory event in March 2015 and didn't hit stores until the following month. There had been earlier reports that Apple would be unveiling a significantly thinner Apple Watch at WWDC, but recent rumors peg Apple Watch 2 for a September release alongside the new iPhone, which makes the most sense, especially in light of Cook's comments regarding its iPod-like seasonality.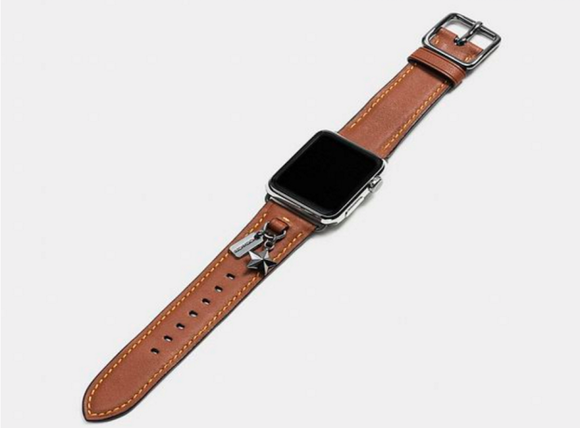 Coach Coach plans to sell three models of Apple Watch leather bands, in three colors each, for $150.
But new bands could always make an appearance. Coach is already releasing a trio due to hit stores Sunday, so there could be a tie-in there. And don't forget Apple has released new bands at both the iPhone 6s and iPhone SE events, so it's not inconceivable that more new styles will be announced during the Watch OS 3 segment.
Thunderbolt Display
For a hot minute, it seemed like Apple was prepping for a massive update to its 27-inch Thunderbolt Display. After eagle-eyed Apple watchers noticed that stock of the screen was dwindling at many Apple Stores, rumors instantly popped up of a 5120x2880 5K display with an integrated GPU, allowing virtually any Mac to bask in its warm glowing warming glow.