How to uninstall Flash Player from your Mac
The only winning move is not to play.
~/Library/Preferences/Macromedia/Flash\ Player
~/Library/Caches/Adobe/Flash\ Player

(Note that Adobe's instructions don't include deleting those folders if you are running Mac OS 10.1 to 10.3. Most of you are probably on 10.4 Tiger at least by now.)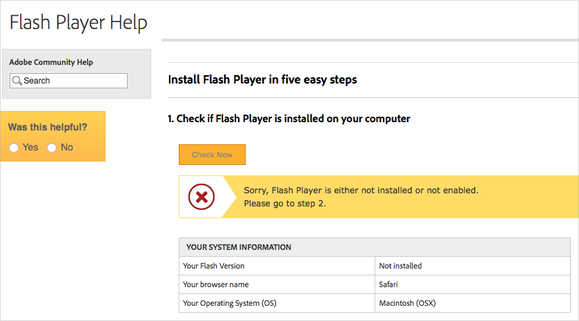 If you want to make sure it's really gone, go to Adobe's Flash Player Help page and click the Check Now button to check if it's on your computer.
If you ever want to get Flash again, just re-download the latest version directly from Adobe. It's a terrible idea to get it anywhere else.
Do you use Flash, or have you kicked it to the curb once and for all? Sound off in the comments!